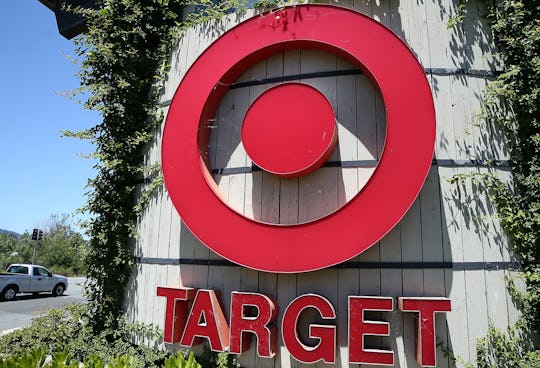 Justin Sullivan/Getty Images News/Getty Images
Target Becomes The First Major Retailer To Launch A Clothing Line For Kids With Disabilities
Children with disabilities can face a variety of obstacles when it comes to fitting in with their peers, but fashion is one facet you may not have considered. Some disabilities can make certain garments prohibitive, and specialty clothing selections are limited, which can make a kid stand out from their friends. But that's about to change, because Target's new clothing line for kids with disabilities looks just like the rest of the store's exclusive Cat & Jack branded items, but each one has hidden features that make them more accessible for kids with special needs. This is a first for major retailers, and we can't wait for more to follow suit.
Target began introducing its adaptive clothing line two months ago with tagless, unembellished T-shirts featuring flat seams to minimize irritation for kids with sensory disabilities. In the company's press release, designer Stacey Monsen explained that she was inspired by her 7-year-old daughter, Elinor, who has Autism Spectrum Disorder. Unable to find pants or shorts that could accommodate a diaper, Monsen said, "I either size way up, or buy pieces that are all function, no style." So she organized a group of volunteers within the company's design team to create and pitch a line of clothes for kids like Elinor. The group met with parents and advocates to find out what features their designs should include.
Boys Adaptive Sweatpants, $8, Target
The results, which will be available online starting Sunday, cater to kids with a variety of needs, while still fitting in seamlessly with the rest of Cat & Jack's offerings. "We wanted to ensure that the children who purchase the adaptive clothing or sensory friendly clothing from Cat & Jack didn't feel that they were standing out in any way," senior vice president of product design and development Julie Guggemos told the Huffington Post. The items will be available from size 2T all the way up to big kids' XXL, and prices range from a very affordable $5.50 to $39.99.
Parents of typical kids may never have stopped to consider the challenges that certain types of clothing can pose for kids with disabilities. We've all probably felt the sweet relief of cutting an itchy tag out of a new shirt, but haven't given a second thought to the idea that taking off a winter coat while seated in a wheelchair can be incredibly difficult, or that dressing a 12-year-old who can't cooperate is much harder than pulling a onesie onto an infant on a changing table. Luckily, Target has.
Toddler Boys' Adaptive Fleece Hooded Sweatshirt, $10, Target
Cat & Jack's jackets with side openings and zip-off sleeves make dressing bigger kids easier, particularly if they use a wheelchair, and all of the outwear features thumb holes in the cuffs for kids who are unable to wear gloves. High-rise lounge pants with roomier hips will allow older kids to conceal a diaper, and pajamas with a zipper in the back can prevents kid from undressing themselves at night. There are also several tees and hooded sweatshirts with hidden stomach openings, so caregivers can easily access catheters, ports, or feeding tubes without removing a child's clothing.
Adaptive clothing isn't new, but now that Target's on board, it's a pretty big deal. Parents will no longer have to hunt down items at specialty stores and websites, which can be hard to find, and often charge exorbitant prices. And kids will be psyched that the Cat & Jack line features hearts and rainbows and dinosaurs, just like all the other kids wear, instead of calling attention to their condition with ugly medical-grade garments. While it's important that kids learn not to be ashamed of their disabilities, any opportunity to help others see past them, to the actual person, is undoubtedly a good thing for everyone.
Watch Romper's new video series, Romper's Doula Diaries:
Check out the entire Romper's Doula Diaries series and other videos on Facebook and the Bustle app across Apple TV, Roku, and Amazon Fire TV.