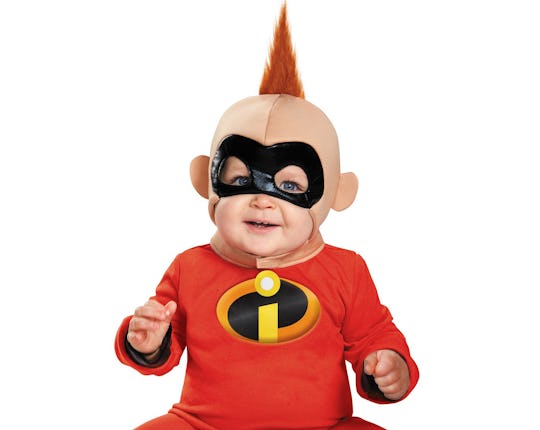 Target
You're Seriously Going To *Lose It* Over Target's Disney Baby Costumes
The only thing cuter than a sweet baby is a sweet baby in a Halloween costume. Luckily, there are no shortage of those and even luckier, you can get some of the cutest costumes I've ever seen at Target. That store really has everything you could possibly need, doesn't it? If you're feeling nostalgic and want something classic, they've got you covered. Target has Disney baby costumes that you're going to seriously lose it over. Whether you're a Toy Story fan or want to go as classic as Winnie-the-Pooh or Cinderella, you've got options.
Halloween (and all holidays, actually) becomes something so different when you have children. No more scandalous costumes and house parties — but with these costumes, it's officially way better as a parent. Whether this is your very first Halloween with a little one or you've already been around the trick-or-treating block, there's just something so special about introducing a child to the sugar-filled holiday.
On that note, don't procrastinate. I remember rifling through stores two days before Halloween as a kid, desperate to find a costume that I liked. Don't be like me! Get your costume in plenty of time, and then you can even have a few "practice" runs where you see if they'll actually, you know, wear it!