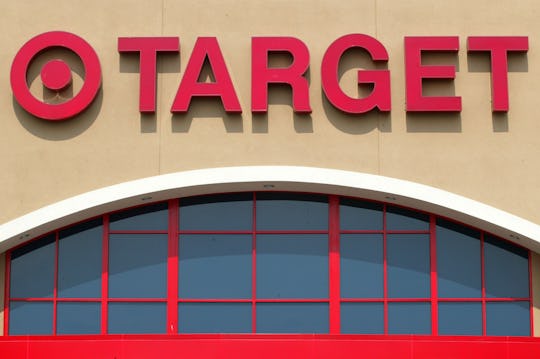 Alex Wong/Getty Images News/Getty Images
Target's Mother's Day Sale Includes A Sweet BOGO Deal On Dresses & Cash Back On Makeup
Fact: Moms love Target. So it makes sense that the retail giant is putting some majorly must-have items on sale this Mother's Day — almost like a gift to their most loyal and devoted fan base. It's only fair, when you think about it. After all, how much of your family's budget gets forked over to Target on a weekly basis? On second thought, don't think about that right now. Now is the time to cash in on some sweet deals. So what does the Target Mother's Day sale have to offer this year?
From covetable kitchen appliances to fun, flirty accessories to the latest in gadgets and tech, there's something for every mom (and it's all marked down). Whether you're trying to find that perfect something for your own mom or another special mom in your life or you're just looking for helpful "hints" to pass along to your significant other, there's no lack of options on sale at Target through Mother's Day. And in addition to the items with already slashed prices, there are other discounts to be found, too, like a BOGO 50 percent off deal on dresses and a $5 gift card with any beauty purchase of $20 or more.
Oh, and don't forget — moms are more than entitled to gift themselves this time of year, too.