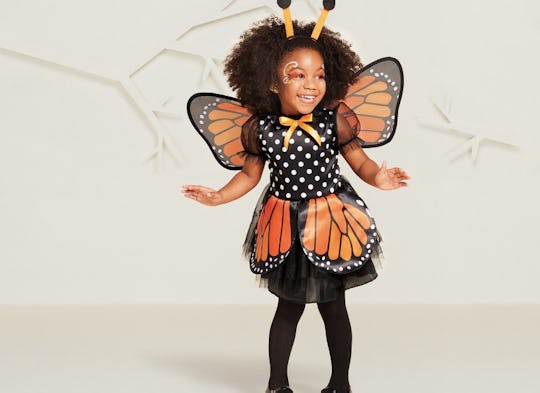 Target
You Are Seriously Not Prepared For How Great Target's Toddler Halloween Costumes Are
I'm not going to lie: I had big plans for my daughter to trick-or-treat as a Sonny and Cher duo with her cousin this Halloween. But she's made it clear that she has her own ideas in mind (you know, strong, independent woman and all that stuff I teach her). I'm selfishly bumming because dressing her up as a baby meant I had full jurisdiction over her costume (and it was so much fun). And so — if you still have the ability to dress up vicariously through your kid, then Target's Halloween costumes for toddlers are where it's at.
Because let's be honest: When they're little, what they wear on Halloween is much more about your affection for a sweet little pumpkin or quirky television show character than it is about your child's want to don a particular costume. So, now is the time to scoop them up and savor this moment (and pick the costume you want) because, mama, look me in the eyes — this moment shall pass. And then you'll be left with an idea, a dream and a 3-year-old who wants to choose her own Halloween costume.
And you see who the innocent victim is in this scenario, right?