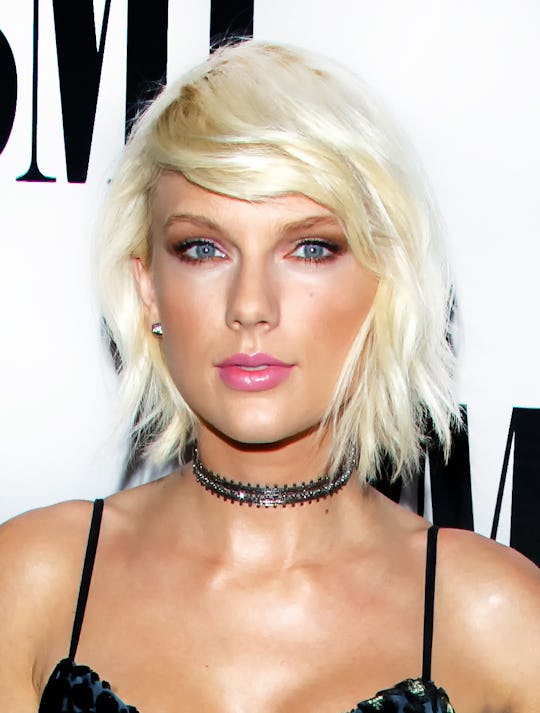 Mark Davis/Getty Images Entertainment/Getty Images
Taylor Swift Got Zero VMA Nominations & Twitter Is Losing It
The 2016 VMAs nominations were just announced and, as anticipated, Beyonce leads all other artists with her plentiful Lemonade nominations. But one artist notably shut out was a usual VMA darling: Taylor Swift got zero VMA nominations this year and the reaction has been alternately furious (from Swift fans) and gleeful (from everyone else).
While some folks will surely scream Kimye conspiracy, considering Taylor was just swept up in a massive feud with the couple and Kanye got multiple nods for "FAMOUS," there were actually a lot of pop acts who got snubbed this year, notably Nick Jonas, Selena Gomez, and One Direction. It's possible that 2016 was just a stronger year for hip hop.
Taylor Swift also didn't release any new albums this past year, spending most of it touring 1989 with her squad instead. She did release two more music videos off her most recent album, though, which would have been eligible for VMAs, including "Out of the Woods" in late 2015 and "New Romantics" in 2016. She was also last year's VMA queen with two wins each for "Bad Blood" and "Blank Space." The former, featuring Kendrick Lamar, took home the coveted Video of the Year Award. So it's not a huge surprise that she isn't necessarily in the running this year, alongside artists who had newer music out.
The Video of the Year contenders who beat out Taylor for 2016 are Adele's "Hello," Beyonce's "Formation," Drake's "Hotline Bling," Justin Bieber's "Sorry," and Kanye West's "FAMOUS." And while it's unlikely that anyone will be able to beat Beyonce in any category this year, some Swift fans are still outraged by her snub.
But plenty of people are just fine with her taking a back seat this year. Recall how she infamously beat out Beyonce's "Single Ladies (Put a Ring On It)" for 2009's Best Female Video with "You Belong With Me" (prompting Kanye's on-stage interrupting meltdown). And Taylor has been having a rough go of it lately, with Kim Kardashian West releasing a Snapchat video that allegedly reveals Swift okayed Kanye invoking her somewhat disparagingly in his nominated track this year. So snarky response gifs were in abundance after news that Taylor Swift got snubbed this year broke.
Of course, there is the one question all of us are wondering:
A fair point, to be sure. The 2016 Video Music Awards will take place on August 28th at New York's Madison Square Garden.