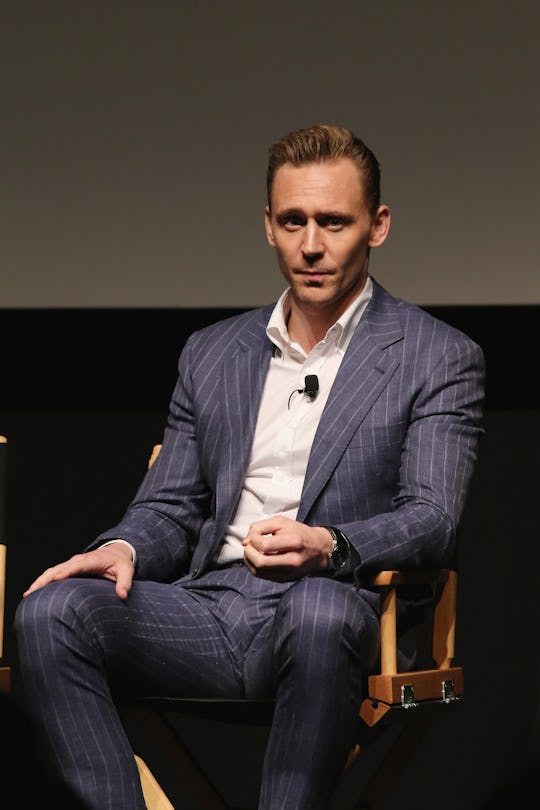 Bennett Raglin/Getty Images Entertainment/Getty Images
Taylor Swift & Tom Hiddleston Are Officially An Item, So Feel Free To Freak Out
From "secret" rendezvous on tucked-away shorelines to Twitter-call outs by an angry ex, Taylor Swift and Tom Hiddleston's romance-rumors have fueled quite the fire. While out in New York city today, Hiddleston responded to a paparazzi's "are you guys officially dating?" inquiry with an oh-so-casual "yeah, man." This, combined with Hiddleston's confirmation of the relationship on a phone call with The Hollywood Reporter, confirms the news break you've been anticipating: Taylor Swift and Tom Hiddleston are officially an item.
Many have speculated that the relationship is pure publicity stunt. Hiddleston directly rejected this claim. He put it plainly: "Taylor Swift and I are together, and we're very happy. Thanks for asking. That's the truth."
Though the verbal confirmation is coming 'round, the pictures that have been posted over the past two months speak for themselves. You've got their infamous debut in which Swift and Hiddleston were seen on the beach taking selfies and snogging. You've got them walking on the beach again, this time arm-in-arm with Hiddleston's mom beside them. Hiddleston was even invited to Swift's professionally-documented, model-flanked, celeb-studded Fourth of July party weekend. He was pictured in many an A-list Instagram post, this one included:
So, yeah, we're stoked this is finally all happening. Well, all of us except, of course, aforementioned ex-boyfriend Calvin Harris. Yesterday's twitter rant accused Swift of plenty, as Harris dragged: "I figure if you're happy in your new relationship you should focus on that instead of trying to tear your ex bf down for something to do." Swift's response? Not a word (or tweet). This could be because Swift's enjoying her time in Australia with her boyfriend (boyfriend!!!) while he films Thor: Ragnarok. While down under, Swift visited Lady Cilento Children's Hospital in Brisbane to hang out with some the hospital's young patients and, let's face it, totally make their days.
Whereas Hiddleston has confirmed the relationship, Swift has yet to. This could be because she's trying to remain sensitive to Harris, as he's proven himself to be a bit, um, upset with her and her team in recent tweets. Swift and Harris deleted all of their Instagram photos together, with Harris unfollowing Swift and even deleting the tweet he had posted post-breakup to indicate that the two were on good terms. So even though Swift has indications that she's moved on, it's very likely he hasn't. With plenty of coverage on the very real relationship between Hiddleston and Swift, it's doubtful that her confirming things with the media would alter Harris' current disposition, though. Maybe it's time for Harris to write a breakup album of his own.