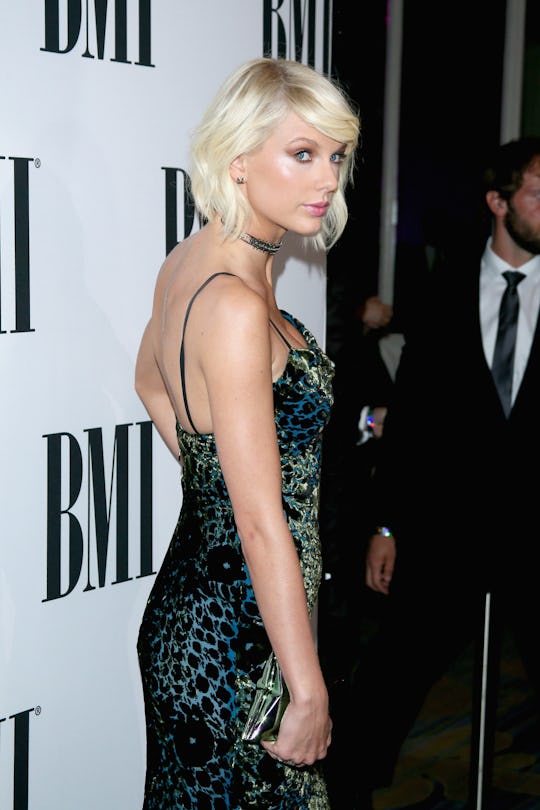 Mark Davis/Getty Images Entertainment/Getty Images
Taylor Swift & Tom Hiddleston Might Not Be Dating, Read Before You Get Them A Couple Gift
Internet, a lot has happened over the course of today. We started the day like any other day, thinking Taylor Swift was writing the best revenge break up album the world has every seen. Then, we — as a nation — were hit with the shocking news that Taylor Swift and Tom Hiddleston might be dating, and the rest was history. But, before we get our hopes up — or more importantly, build the gift registry for the Hiddleswift — let's consider the fact that Taylor Swift and Tom Hiddleston might not be dating. It's not fun to think about, or maybe it is depending on your Tayvin feelings, but we need to consider all aspects of this story.
Photos were released on Wednesday of Swift and Hiddleston looking pretty cozy on a random rock along the water side. The photos, naturally, set the nation into a frenzy. What do these photos mean? When did the two meet? Is this all because of the Met Gala dance off the two took part in? What does Calvin Harris think? (Hint: he supposedly doesn't think highly of it.)
Another question to consider is what if these two aren't even together? There are a million reasons that could explain why these two are together looking cozy that have nothing to do with dating.
They Could Be Filming A Music Video
It's very possible.
They Could Share A Love Of Open Bodies Of Water
Just two sea scape lovers, taking in the sights.
They Could Both Love Sitting On Hard Rocks
Don't we all...
Taylor Swift Could Be Looking To Invest In A Nice Denim Jacket
She may be in the market for something a little warmer.
Taylor Might Have Had Something In Her Teeth
In that case... what a gentleman.
They Could Have Just Been Taking A Stroll
Friends do that.
They Could Have Been Debating Politics
MAYBE, OK?
They Might Be Looking Into Starring In A Movie Together
Very possible.
They Might Just Want To Be Friends
Yeah... friends.