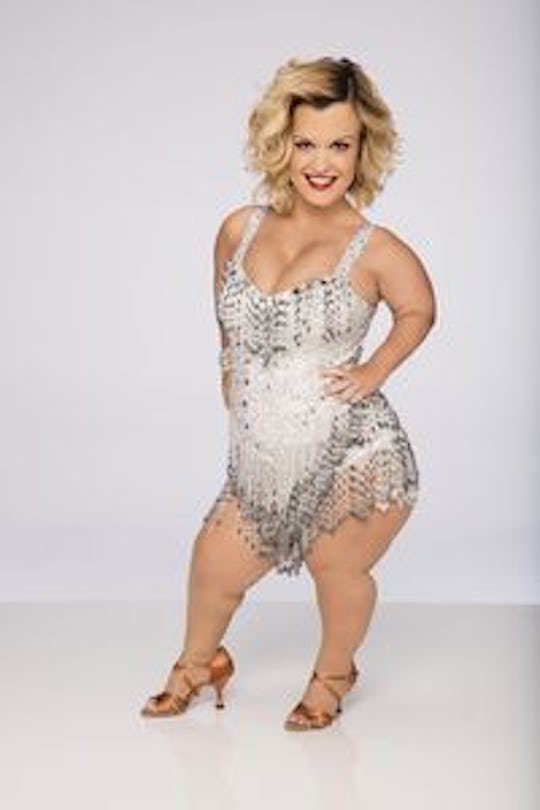 ABC
Terra Jole's 'Bewitched' Dance On 'DWTS' Marks Her As A Frontrunner
When Terra Jolé finished her quickstep with partner Sasha Farber on Monday night's Dancing With the Stars, notoriously difficult to please judge Julianne Hough stood in her seat and declared it her favorite dance of the night. "That was made for you!" she cried. Terra Jolé's Bewitched dance on Dancing With the Stars has marked her as a frontrunner.
It was TV night on Dancing With the Stars on Monday, meaning all the stars and their partners danced to a different television theme song. Some were obvious (Maureen McCormick danced to The Brady Bunch) and some were a little more surprising. Terra was lucky enough to get the theme to Bewitched, which, as Hough proclaimed, seemed to fit her to a T. She and Sasha scored an impressive 31 points out of a possible 40, the highest score since Laurie Hernandez's from the night before. The reality star and mom of two was obviously beyond the moon. Because she is a little person, she has to overcome certain obstacles that don't apply to average-sized people. While this seems to have been a regular source of unease for her, it's not like you could tell from her dancing. Terra moved across the dance floor like she owned it. Which she kind of did.
Terra has a natural dramatic flair and a performer's instinct. From her opening grin to her adorable nose-twitch to her big finish, Terra was simply a ton of fun to watch. This is an especially feel-good moment considering her anxiety about not being able to do certain things as easily as an average-sized person. For example, because her hands are small, Sasha had a hard time keeping his grip on them. In People magazine, Terra explained:
Any little person standing in frame with an average-size person is going to look different. My torso is the same size as an average person's, but my arms and legs are half the size of theirs!
This may be technically true, but she and Sasha moved in such perfect sync that there was no way to tell there was any difficulty. I may have just found my new favorite.