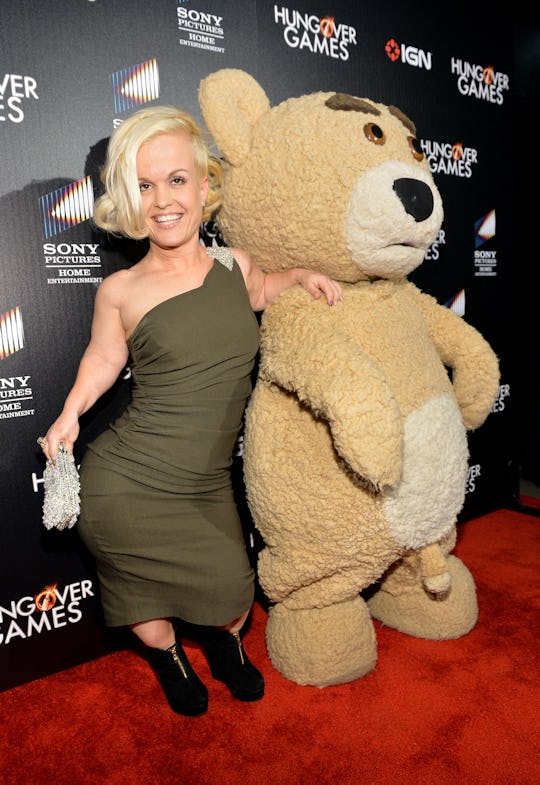 Michael Buckner/Getty
Terra Jole's 'Dancing With The Stars' Jive Was A Huge Hit
Reality television star and producer Terra Jolé made her Dancing With the Stars debut on Monday night, and she was the first little person the show has ever featured as a contestant. While that might be seen as a disadvantage for some, Jolé is not about to let that stop her. And you know what they say about an underdog... Terra Jolé's Dancing With the Stars jive was a huge hit. Jolé has spoken before about how being a little person was going to affect her performance in the ballroom. Or rather, how being a little person was not going to affect her performance.
In People, Jolé said, "If there's one goal, it's to change not only fellow competitors opinion but America's opinion on what 'different' people are capable of." She also said, "My legs have been a bit of a speed bump at times. They don't do things that most average height women can do, but that won't stop us. Just modify and keep it moving! That's the story of my life. No excuses – ever." With her starting performance, it's clear that she takes that mentality extremely seriously, and put on a fantastic performance that she should be extremely proud of.
‌ Drop here ‌
The routine began with a sultry Jolé singing into a mic, then exploded into a sparkly, fun jive that showed everybody just what she can do. Oh, and minor detail, the woman gave birth less than a month ago. Or as Len Goodman put it, "I tell you what, you delivered twice in a month." In her introductory video, Jolé said that she didn't want people to say "Terra did really well for a little person." She wanted people to say, "Terra did great. End of story." If she keeps it up the way she's been going so far, that is exactly what people are going to say. "You just can't give up, even when you feel like you can't do it," she told Erin Andrews before the couple got their scores.
There's still several weeks to go on this competition, and Jolé is going to have to work her butt off to overcome some of the serious competition happening on that stage, but somehow I don't think hard work is going to be a problem for this lady.
More to come...