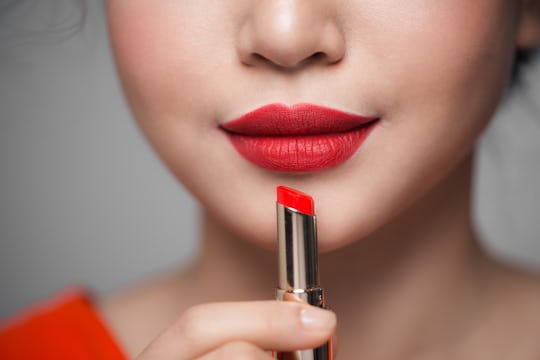 makistock/Fotolia
These 10 Drugstore Red Lipsticks Are Under $10 & Actually *Amazing*
I adore makeup. There are few things I like more than getting myself fancied up in the mornings. It's a little ritual I get to do every day that makes me feel prettier and more put together. When my makeup is on, I'm ready to face the world — pun intended — and I always wear winged eyeliner and a red pout. For my daytime look, I use a sheer red gloss, and my winged liner is a little more subtle, but still noticeable. But red lipstick can, unfortunately, be pricey. Thankfully, the best drugstore red lipsticks under $10 are more than just easy on your budget — they're also pretty great.
I used to be a total beauty snob. I only wore department store makeup and never ventured near the aisles of the drugstore to make my purchases. Then I had kids. Getting on the train and going to Macy's seemed like a huge pain. I began experimenting in the drugstore beauty department, and it's been a revelation. Sure, there are some things I only buy at Sephora or Ulta, but there are a great many more I drop into my incredibly overfull Target cart or grab at Walgreens along with my Ambien and Lysol wipes.
To be honest, I had to go through about 50 lipsticks in my collection and more in my memory to make this post. I narrowed it down to the top 10.