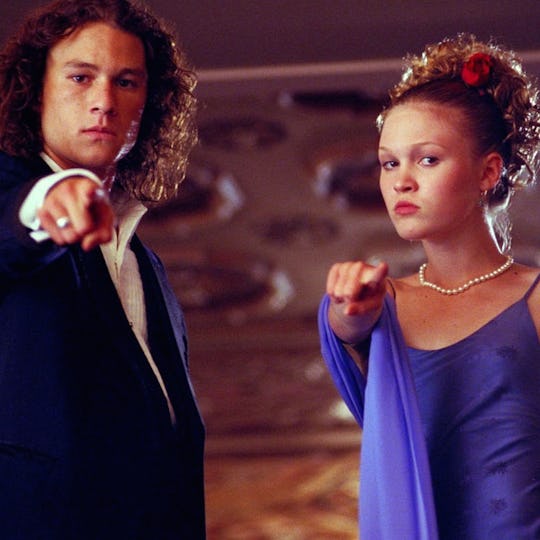 The 11 Most Important Movies From The '90s And Early '00s That Parents Can't Wait To Show Their Kids
There are many things I look forward to introducing my young child to, like summer camp, bicycles, and sriracha. I don't have a precise timeline for when I think he'll be ready for these milestones, but I trust that his dad and I will be prudent and exercise caution to ensure that he's emotionally and physically ready (especially when it comes to hot sauce).
We haven't officially introduced him to movies yet, either. He's pretty little, so we're still trying to avoid blatantly sitting him in front of a television. Though, when the big day arrives, it will undoubtedly be a huge deal. I've got a few kid-friendly favorites at the ready (Disney animated classics, holler), but there's a whole slew of PG and PG-13s that I have waiting in the wings for when he's old enough and mature enough. In addition to my own favorites, there's a plethora of options from the '90s and early 2000s that my fellow Millennials and I hold dear to my heart like Kevin did Winnie and Zack did Kelly. We might have a much longer list of movies we want to share with out kids in general, but these — theeeesssse gems — are the absolute essentials. We pretty much plan to sit our kids down at various stages of their childhood, force them to watch these films, and then watch their faces the entire time to gauge their response (and if the response is not the "correct" response, we might have to reconsider whether or not they are allowed to live in our homes anymore).