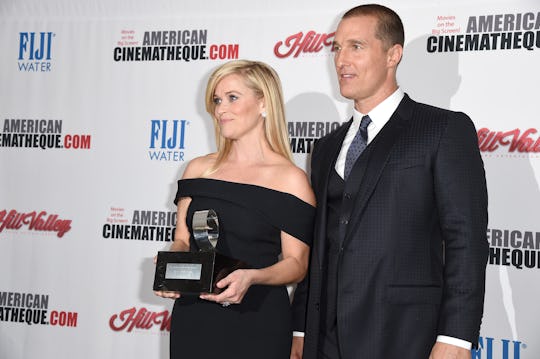 The 16 Best #BirdCelebs Photos Are The Most Hilarious Thing To Hit The Internet
Before most of the world had even poured its first cup of coffee, the most ridiculous photos of #BirdCelebs were trending on Twitter — and any hope of having a nice quiet Thursday was already completely abandoned. And who do we have to thank, or blame for convincing Twitter users around the world to flood the internet with insane Photoshop puns like Simon Owl, Beneduck Cumberbach, and Chris Hensworth? Comedy Central, of course! Midnight convinced Twitter users to photoshop pictures of birds with the faces of celebrities, and it was amazing.
Hosted by Chris Hardwick, Midnight brings three celebrity contestants (usually comedians) together to see who can offer the funniest send-ups of the latest social media trends and news. Hardwick often calls on the show's 480,000 Twitter followers to get in on the act by asking for the best (read: dumbest) reactions to his hashtags. The result usually begins trending around the world pretty quickly. In the past, Midnight has given us internet gold like #ClickBaitAMovie, the THC-infused puns of #WeedMovie and the incredibly popular #DemocratSongs.
On Wednesday night, Hardwick asked his Twitter audience to play along with comedians Doug Benson, Jenny Lee, and Chris Cubas and pair their favorite celebs with their favorite birds. The result was pretty much perfect.
Here are the 16 best #BirdCelebs photos, because the internet is an amazing, amazing thing.
I Mean, How Insane Are These?
For A Few Celebs, The Jokes Almost Write Themselves
Of Course, There Had To Be A Few Star Wars References
This One Was For The Doctor Who Fans
I Mean, Can't We Be Adults About This? No Way!
Well played, Comedy Central. Well played.
Image: Kevin Winter/Getty Images Entertainment