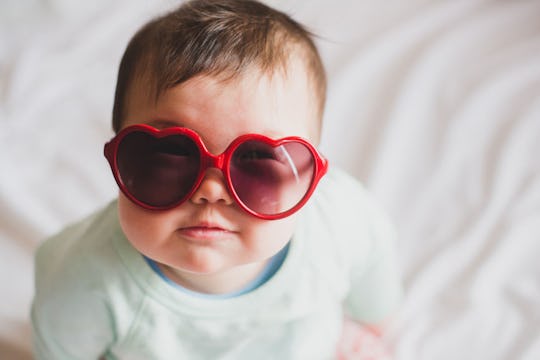 Lauren Naefe/Stocksy
Some Of The Most Popular Baby Girl Names Of 2018 Are Pretty Surprising
The Security Administration won't be releasing the official list of top 2018 baby names assigned in the United States until next year, but there are other baby-related sites that have put together their own robust compilation of the most-used monikers. Case in point: Baby Center's list of the most popular baby girl names of 2018 which is based on data submitted by over 742,000 parents of new babies. While some of these names will make you say "Duh," a few might elicit a, "Whoah, really?"
Choosing a name for a new baby is freaking hard. Speaking from experience, as I am currently pregnant, it's a delicate dance to choose a name that your baby won't share with three other classmates, yet won't have to spell out or pronounce multiple times for everyone they meet. I repeatedly hear moms lament, "I love this name, but it's so dang popular!" Whether you use this list for inspiration or, conversely, so you know which names to avoid, I always remind other moms-to-be of one thing: once you meet your sweet daughter, it really won't matter if she shares her name with others, because she's the only one that matters. And even if 100,000 babies were blessed with the same moniker that very year, your bundle is still every bit as unique as she would be if she had a completely made up name that no one else could possibly have.
One thing to note: these names are the most popular for Baby Center users. Yes, many of them will reflect national trends, but these aren't the official U.S. rankings that take into account the actual number of humans walking (well, crawling) around with this name.