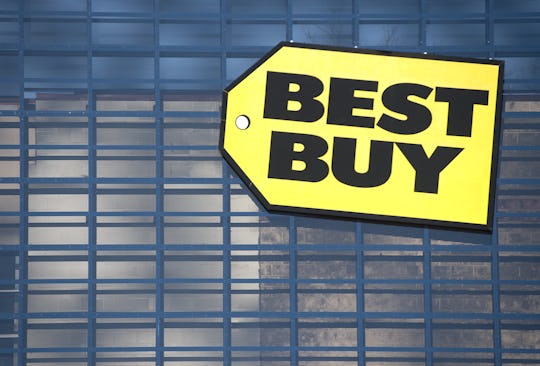 SAUL LOEB/AFP/Getty Images
The 2016 Best Buy Black Friday Sales That'll Save You Big Bucks
Thanksgiving is almost here, which means Christmas is soon to follow. Though both holidays are huge in their own right, there's one "holiday" that falls in between them that sends everyone on a frenzy: Black Friday. Whether you use Black Friday as a way to do a little new season shopping or use it as a way to get your Christmas gifts at a discounted price, the fact still remains that everyone can find a deal on the day. One of the best ways to find big deals is with the 2016 Best Buy Black Black Friday sales.
I only endured the Best Buy Black Friday chaos one time, and my reasoning for doing so is pretty legit. Not only did I start having hot flashes (picture that Mr. Krabs meme when his whole world looks like it's moving in slow motion), I also had to rush out of the store because all of those people gave me severe anxiety. However, you can bet your bottom dollar that I didn't leave without getting what I came for.
The truth of the matter is Best Buy has some pretty decent sales when it comes to Black Friday. Big discounts on TV's and game consoles, plus a few good breaks on cameras and accessories will drive even the most technologically challenged break out the wallets for a new item.
If you're excited to see what Best Buy has to offer this Black Friday, take a look at this quick roundup of some of their best deals to keep on your radar.