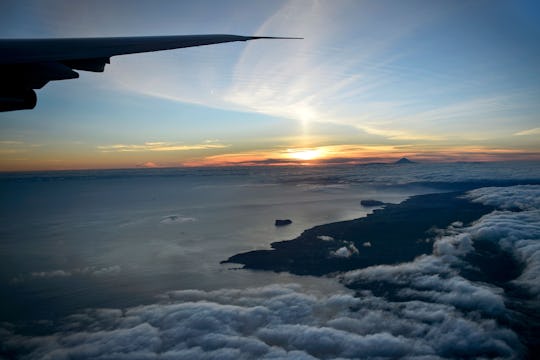 BRENDAN SMIALOWSKI/AFP/Getty Images
The 2016 Black Friday Travel Deals For The Globetrotter To Grab
Whether you're ready to embrace it or not, Black Friday is almost here and the chaos is soon to follow. Regardless of whether you're shopping in-store or online, you're bound to get flustered at some point and experience some sort of frustration. With shopping for clothes, toys, and electronics usually being the items that most people brave the chaos for, many people forget about the amazing 2016 Black Friday travel deals that are up for grabs, too.
I used to be the person that forgot about all the travel deals that are available, so I definitely understand if you're on that list now. Although most travel sites end up putting their flight specials out the day of, there are a few that have jumped on the bandwagon of giving consumers a preview prior to. So, if you're a travel lover like me, finding a peak season round trip flight to a bucket list destination for under $200 is a total steal on a Black Friday deal.
There are plenty of travel deals that you should look out for around the net on hotels and rentals, but these five are just the deals that will help you get where you're going by plane. Ready to travel? Take a look at the roundup below to get started.