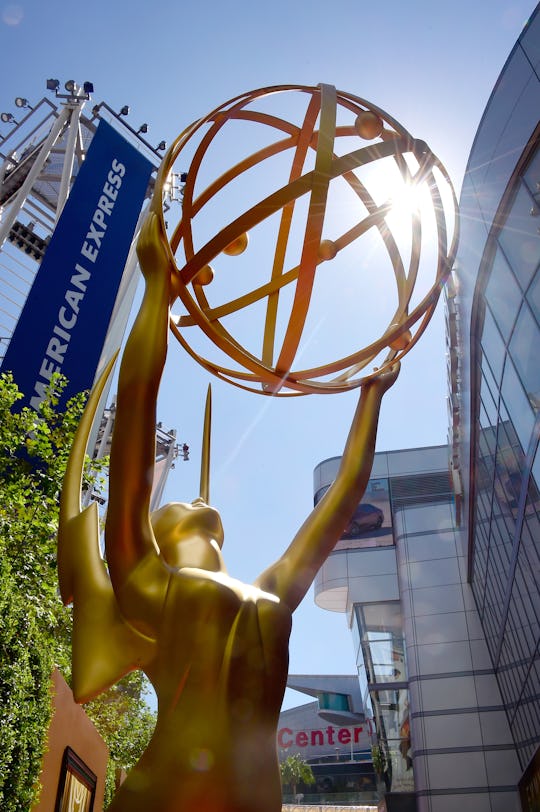 Frazer Harrison/Getty Images Entertainment/Getty Images
The 2016 Emmy Nomination Snubs Are Super Disappointing
The 68th Primetime Emmys will be here before you know it: there will be glittering gowns as far as the eye can see and teary speeches to sniffle along to as you watch the ceremony from the comfort of your couch. However, you have to know who's actually nominated before you can start campaigning for your favorite show to win, and luckily the nominees for the 2016 Emmys were announced today. While there were some sure things amongst the nominees, there were also some surprise nominations and shocking snubs. It's been a great year in television filled with incredible shows, but all that means is that not everyone can get the recognition they deserve. It's unfortunate, but there are only so many slots. Still, some of these 2016 Emmy nomination snubs are just too much.
While certain shows are usually almost guaranteed a spot in the nominees (Game of Thrones' combination of hype and prior wins makes it a lock as one of the shows nominated for Outstanding Drama Series), others can be wildcards. Some shows are simply too unique to achieve mainstream accolades, or they come from too unusual a network or platform. Award shows have often been criticized for not keeping up with a more forward-thinking audience, and it can make a snub all the more heartbreaking when a show or a person that really deserves the nom misses out.
Rachel Bloom
After landing a Golden Globe for breakout critical hit Crazy Ex-Girlfriend, it seemed like Rachel Bloom would almost certainly earn herself an Emmy nomination. As co-creator and star of the series, she manages to deliver a consistently fantastic performance that vacillates between hilarious and heartbreaking, so it's crazy she didn't at least get a nod. However, at least the show itself wasn't snubbed – it earned nominations for choreography and music.
Sophie Turner
It was an incredible year for Sansa Stark on Game of Thrones. After seasons of being shuffled around and abused, she was finally able to take some of her power back and actress Sophie Turner shined in scenes where she confronted Littlefinger, reconnected with her brother Jon, and took down Ramsay Bolton. She definitely deserved some praise for her work.
The Leftovers
The Leftovers had a fantastic second season, handling some of the most bizarre storylines with incredible poignancy. The acting, writing, and directing was all top-notch, but unfortunately it wasn't enough to land the show any nominations. It's also a shock that neither Regina King nor Carrie Coon received noms for their powerful acting performances.
Outlander
Despite being critically acclaimed for its past two seasons, Outlander has gone unrecognized by the Emmy Awards for some inexplicable reason. It's definitely worthy of a nomination (and a win, lbr) for the overall quality of the show, as well as the consistently great acting, but that hasn't been enough to land a nom.
Broad City
Broad City has made waves as easily one of the best comedies of the last few years, if not ever. Its strange and often unexpected humor is a constant source of hilarity and its two stars (and writers and co-creators) seriously deserve some credit for how great the show has been across its two seasons. However, once again it has gone without.
Girls
Girls has seen some award show love in the past, so it's extra surprising that it didn't get a nomination this year. The show's fourth season has been praised as one of its best with so many of the episodes standing out for the writing and performances. It's not certain why it slipped by without a nom; maybe next year?
UnReal
UnReal was a surprise hit coming from Lifetime, but it has been universally fawned over for how dark it can get and how well it handles that darkness. Boasting two female antiheroes as the leads in a television landscape that could always use more morally gray female characters, it really won over audiences. Perhaps it wasn't enough to brush off that Lifetime movie stigma and grab the nomination it deserved. Fortunately, Constance Zimmer did earn an Outstanding Supporting nom and that's fantastic.
Eva Green
Penny Dreadful has never gotten the awards attention it deserves (I say as a bitter, bitter fan), but Eva Green's performance as Vanessa Ives is definitely a standout of the series. Green has delivered a performance through the years that is incredibly haunting, as well as physically and emotionally demanding. Now that the show has finished up its run, she's missed her chance at winning an Emmy for her work on it, which is a real bummer.
Julianna Margulies & The Good Wife
Considering it was The Good Wife's last year, it seemed certain that it would sweep the nominations, especially because it's always been a favorite in the past. Julianna Margulies has won twice in the past for Outstanding Lead Actress in a Drama Series, but neither she nor the show snagged a nom this year.
Gina Rodriguez
Gina Rodriguez kills it regularly on Jane the Virgin, even earning a Golden Globe for her work on the show's first season. Rodriguez has a tall order to fill on a show that can go from broad telenovela dramatics to genuine heartwarming moments in the span of a second, and she hits every beat perfectly. She's clearly a rising star to watch with a crazy amount of talent, so where is her Emmy already?
Speaking of, where is Jamie Camil's Emmy? Rogelio de la Vega deserves it!