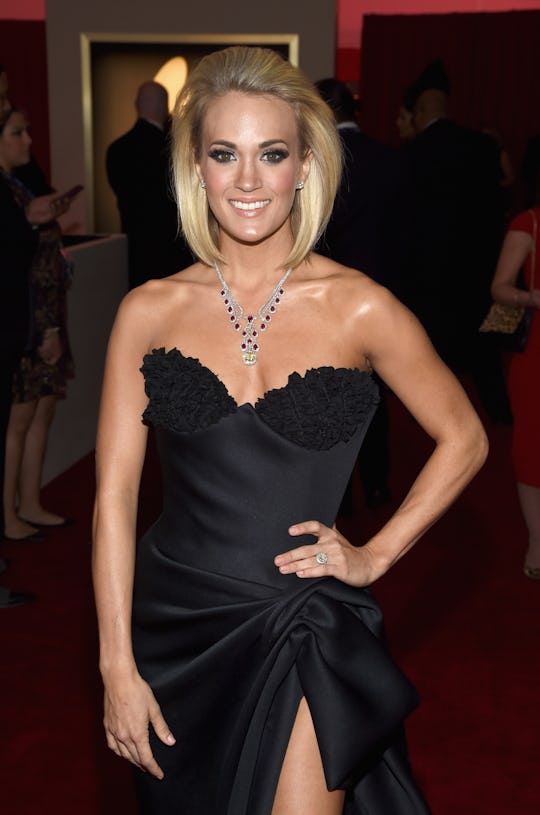 Larry Busacca/Getty
The 2016 Grammys Red Carpet Looks That Turned Heads
While the rest of the world was rocking multiple winter-weather layers on Feb. 15, the world's top singers and songwriters were bearing their shoulders, midriffs, legs, and any other body part worth flaunting at the 2016 Grammy Awards. And a few brave souls are doing it in heals no less. The 2016 Grammys red carpet looks caused many heads to turn on Monday night, be it because they were seriously shocking or truly stunning.
The Grammys red carpet has seen some truly jaw-dropping outfits in the past (how anyone could forget J.Lo's green Versace dress from the 2010 award show is beyond me), and for good reason. Unlike ballgown and suit-and-tie dress code that most award shows require, the Grammys present artists with a one of a kind fashion opportunity — the chance to actually be one of a kind. It gives artists a platform to make a statement and channel their creativity into something other than chart-topping songs. And for those who don't want to don a purple cage a la Lady Gaga or a gown dress with guns like Christina Aguilera, it's a chance for them to rock a chic gown or tux. Regardless of the fashion route they take, celebrities use the Grammys to show off their style A-game. And the 2016 Grammys were no exception.
From the traditional to the playful to the downright peculiar, the 2016 Grammy red carpet looks weren't ones to miss.