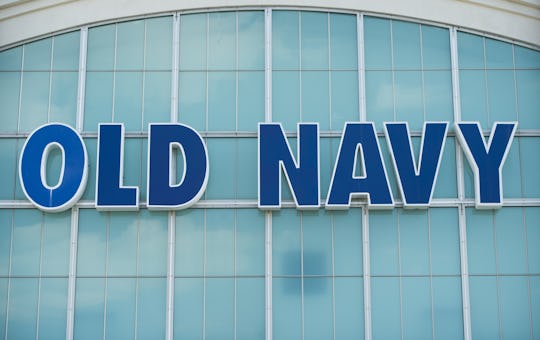 SAUL LOEB/AFP/Getty Images
The 2016 Old Navy Cyber Monday Sale That Your Wallet Will Love
Old Navy is one of those brands that literally has something for everyone. And now that the holiday season is upon us, it is no surprise that the 2016 Old Navy Cyber Monday sale is just as awesome. Aside from offering markdowns and free shipping for orders of $50 or more, Old Navy's website will feature 50 percent off absolutely everything. This deal will even be applicable on many items that are already on sale. Is your head spinning yet?
Don't forget that the website offers one easy checkout for all of Old Navy's sister brands (Gap, Banana Republic, and Athleta). This is an awesome way to save time and money on shipping expenses. And since this feature multiplies your shopping options, you can get a bulk of your holiday shopping done in one go.
You Can Shop The Old Navy Cyber Monday Sale At Oldnavy.com
If you have an Old Navy Card, you can also save an additional 10 percent off. It also doesn't hurt to sign up for their mailing list, a task that also grants you a coupon code. Even before these deals, the site-wide sale is already pretty stellar. It is the perfect time to stock up on some essentials for yourself, too.
Ready to start your shopping spree? Check out these 11 deals from Old Navy's 2016 Cyber Monday event.