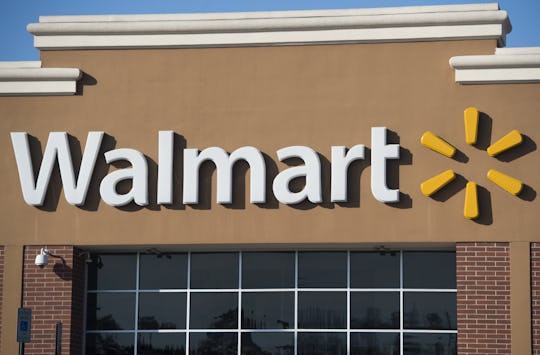 SAUL LOEB/AFP/Getty Images
The 2016 Walmart Black Friday Sales That Are Worth Fighting Crowds For
Whether you're a Black Friday lover or not, one thing that you can't deny is the fact that there are so many sales to snag on the big day. Though I'm sure everyone has their favorite store to keep an eye out for bargains with, one store that almost everyone keeps their eye on for deals is Walmart. I'm not going to lie, going into Walmart gives me massive anxiety. But when I see the 2016 Walmart Black Friday sales come out, I just can't help but begin my planning to overcome the chaos.
Honestly, I think that heading to Walmart during Black Friday is one of the best ways to nab the gifts you're kids have been eyeing. Not only is just about every single item on sale, you'll end up finding things that you weren't even paying attention to. And, if you're like me, seeing that item on sale — even though it wasn't on your list — qualifies it as one that needs to be purchased.
In case you haven't seen the steals and deals that Walmart is working with this year, check out the list for the top products that are sure to fly off of the shelves this year.