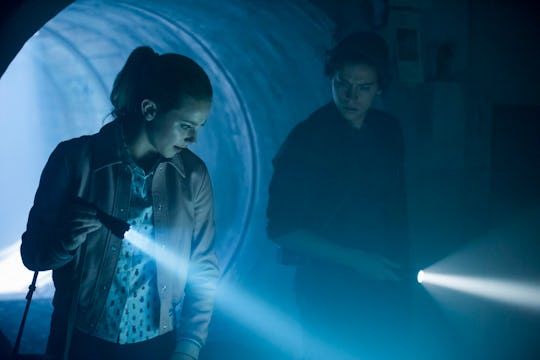 The CW
'Riverdale' Season 3 Is Back & Here's Who Might Be At The Center Of This Mystery
Riverdale Season 3 is back, and if you can't contain your excitement, you're definitely not the only one. The CW series that gets progressively more unbelievable every week has filled the A-sized hole in Pretty Little Liars fans' hearts, and shows no signs of stopping. Because where PLL had one major mystery to solve, Riverdale has no limitations. To satisfy your craving for all things outlandish, I'm coming at you with the 4 most bizarre theories about Riverdale Season 3. So prepare yourself.
Real talk: Riverdale may appear on the surface like any another teen drama filled with romance and 20-somethings pretending to be high schoolers who just can't seem to stop sleeping with each other — but it's not. For one thing, most who watch are pretty heavily invested in the twists and turns, as well as the adult relationships. The history of town is basically a character itself, and the more Archie, Betty, Veronica, Jughead, and the rest of the crew dig into the past, the more mysteries they discover.
In case you haven't been watching, the Riverdale Season 3 big bad is the Gargoyle King, a tall, weird, tree-like being with horns who is somehow tied to a role-playing game that has now become very real. The identity behind the mask (or the person or persons working with the creature) will likely be revealed by the end of the season, so for now, let's see what other fans are proposing.