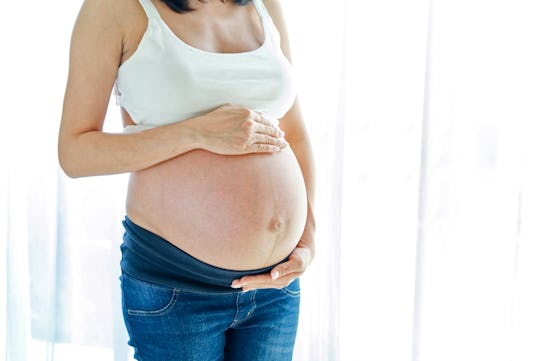 Kawee/Fotolia
Here's Why These Amazon-Available Maternity Jeans Are Ideal For Petites
I get it: Finding the best jeans to fit your petite frame can be quite difficult — let alone the best petite maternity jeans. And if you're buying online? Well, there are plenty of "options" that may or may not work if you're 5 feet 4 inches tall or shorter. That's where trusty reviews come in. To help unearth some solid picks, I've browsed Amazon to find what reviewers dub worth it, all with different fits and relatively affordable price points.
Before the big reveal, here's what I considered in my search for the best maternity jeans on Amazon: inseam length (aka how long the jeans are), size availability (the more, the better), and fit (from skinny to bootcut to with or without full panels). Though, I'll admit, I'm not pregnant, I read through the reviews to ensure each pair was legitimately hyped up by women who've actually worn them. As with any online purchase, be sure to compare your measurements to the size guides on the product pages, and when in doubt, order a couple sizes to find the right fit.
OK let's start shopping. Read on for a look at some of Amazon Fashion's most-raved-about maternity offerings. Warning: You might want to keep wearing them beyond pregnancy. I wouldn't blame you!