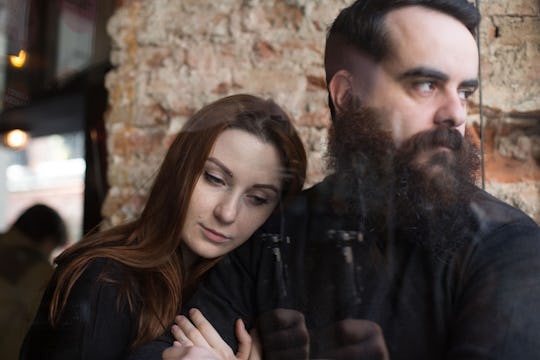 De Repente/Shutterstock
The 5 Zodiac Signs Least Likely To Want To Get Married
There are a lot of different ways to assess a potential partner's compatibility, but the most fun way has to be by their astrological sign. As someone who fits the bill of a Pisces pretty much to a T, I happen to think that you can find some super interesting insights into someone's personality based on their sign. Some have earned a reputation for being total relationship material (may I suggesting finding you a Taurus?), while others have been pegged as one of the Zodiac signs least likely to want to get married.
It's not necessarily marriage itself that's the problem for all of these signs — it's usually the thought of being tied down at all that makes them run for the hills. The idea of losing their independence, growing bored, and missing out on other experiences may make it difficult to develop any kind of relationship in the first place. But if you can lock down someone born under one of these famously fickle signs, you can probably be pretty confident that you're a major catch. And if things don't work out, you can simply blame the unlucky stars.
Here are the 5 signs most likely to say "no thanks" to walking down the aisle, and what makes each feel that way.