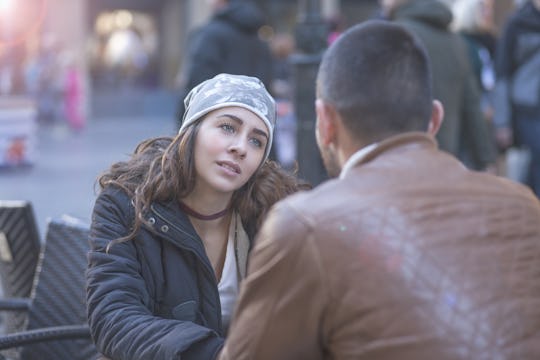 Nikodash/Shutterstock
7 Things You Shouldn't Do When Going Through A Relationship Rough Patch
I have a history of viewing love and relationships through rose-colored glasses. That was evident when I married my now husband and quickly realized that the perfect marriage I pictured in my mind was just an illusion created by modern media. Relationships are great, but to deny the inevitable "rough patch" is naive. The good news is that the rough times can be a tool to help fuel the good times. Learning a few of the worst things you can do if you're going through a rough patch with your partner can help you avoid despairing that your relationship is over and, instead, focus on getting through it stronger and closer.
After almost five years of marriage, I've learned that hard times aren't only necessary for growth, but that they're basically unavoidable. As hard as it may be, being intentional with your arguments (and what you do after them) is essential for the long term health of your relationship.
Whatever the cause of your rough patch - be it boredom with your sex life, the busyness of two separate schedules, the lack of energy that comes from raising kids, or something else all together - treating the rough patches like a finite period that will help the two of you grow in your relationship (and avoiding these critical mistakes), can help the rough patch be just that.