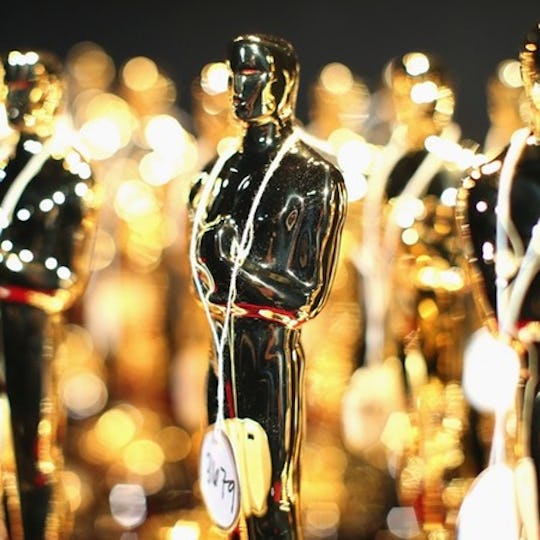 The Academy Pledges To Double Female & Minority Members By 2020 After #OscarsSoWhite
After a second year of #OscarsSoWhite in a row, where all 20 Oscar nominees were white, the Academy pledged to increase diversity by 2020, according to an announcement on the Academy website. Specifically, the Academy said it would double its number of female and minority members by 2020, according to the Associated Press. "The Academy is going to lead and not wait for the industry to catch up," said Academy President Cheryl Boone Isaacs in a press release. "These new measures regarding governance and voting will have an immediate impact and begin the process of significantly changing our membership composition."
Later this year, membership at the Academy will be going through some changes. New members' voting status will last a decade and will be renewed for another 10-year term if they continue to be involved in films at the end of their first term. Members will also receive lifetime voting rights after 30 years of membership or if they've been nominated for or won an Academy Award, according to the Academy announcement. These new rules won't only apply to new members, either — the Academy says the conditions will apply retroactively to all members, although they will be instated after the voting for this year's awards. Those who haven't been active in films in the last 10 years and have not won or been nominated for an Academy Award will be moved to emeritus status — they will keep their membership status, but won't pay dues or be able to vote.
The Academy also said in its press release that it would alter its existing process in which existing members sponsored new ones "by launching an ambitious, global campaign to identify and recruit qualified new members who represent greater diversity," the statement read, although campaign details weren't included. On a more immediate timeline, the Academy will be adding three new seats to its Board of Governors and add new members to its executive and board committees, all with the aim of increasing diversity currently and in the future.
The changes were approved in a unanimous vote on Thursday by the Board of Governors. These changes were announced after a storm of backlash hit the Academy once they announced the 2016 Oscar nominees on Tuesday, unveiling 20 white nominees for the second year in a row. TIME published an article on the Academy's lack of diversity; The New York Post ran a headline warning an upcoming snowstorm will be "whiter than the Oscars."
Celebrities joined the #OscarsSoWhite discussion, with Will and Jada Pinkett Smith calling for change. Spike Lee said he would not be attending this year's awards show. Idris Elba told the U.K. Parliament, "The reason I went to America is because the USA has the most famous diversity policy of all, and it's called the American dream. The problem is the gap between the dream and the reality," according to Us Weekly. And it didn't stop there — celebrities continued to address the problem, including Whoopi Goldberg, George Clooney, Snoop Dogg, Lupita Nyong'o, Tyrese, and Reese Witherspoon.
It's a much-needed change for the Academy, and one that will hopefully help lead the film industry into a more diverse future. In 2014, Oscar voters were 94 percent white and 76 percent men, and an average of 63 years old, according to The Atlantic. A white, 60-year-old man is not going to have the same interest in films as a young, black woman — and the latter's representation is sorely missing from the Academy's pool of voters.
Don't get me wrong — change is need at all levels, and there needs to be a shift in attitude from studios, casting directors, and many more in Hollywood, not just a few changes from the Academy. However, a top-down change from the Academy will help lead the way, and hopefully bring in a fresh group of voters who will actually be representative of the people who, you know, go to theaters and watch movies.
Image: Christopher Polk/Getty Images Entertainment