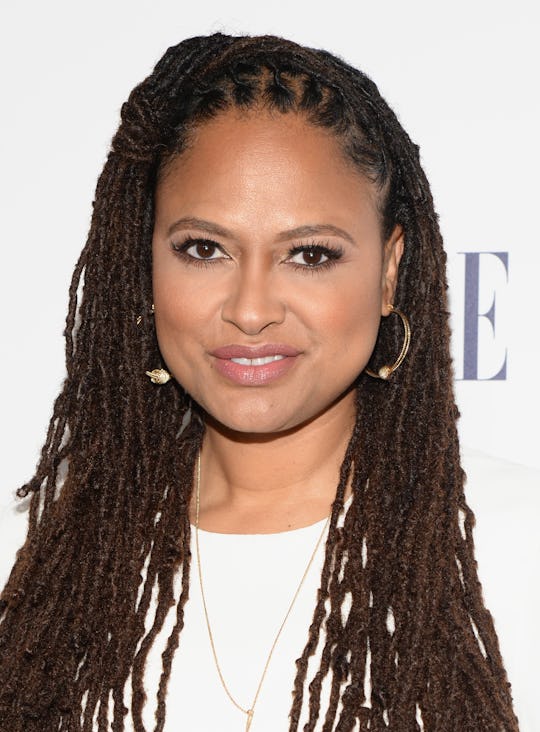 Getty Images
The Ava DuVernay Barbie Is Sold Out & Twitter Is Upset For All The Right Reasons
For those hoping to find the Ava DuBernay Barbie among their holiday gifts, you may have to wait a while. The doll, which was originally intended for auction, was released for retail at 1 p.m. today. And the Ava DuVernay Barbie is already sold out. And DuVernay may be partially to blame, as she has been on Twitter all weekend announcing the sale, noting all proceeds from the doll's sale would go to Witness and Color of Change charities
Mattel originally released the Ava DuVernay doll in April, as one of six Barbies based on Variety magazine's Power of Women Luncheon . The dolls, which included Emmy Rossum, Kristin Chenoweth, Trisha Yearwood, Sydney "Mayhem" Keiser, and Eva Chen were aucitioned off to various charities. But social media demanded the DuVernay doll me available to the masses, and Mattel obliged.
As far as feminism goes, Barbie is tough to love. For its part, Mattel has tried to move along with the times by introducing Barbies with aspirations that go farther than a dream house or a pink convertible (or a blonde bro named Ken to tool around with). This fall, they ran a commercial that broke the Internet's heart trying to show that dolls can be the medium, and not just the message. In the commercial, girls were using the Barbies to pretend they were professors, coaches, and scientists. Even if you hate Barbie, it's hard not to get behind the concept.
The dolls, including DuVernay's version, still have disproportional bodies and perfectly symmetrical faces, but small steps, right?
Parents, and kids, are heartbroken that the doll, which was retailing at $65, was sold out. And honestly, we can't blame them.
Hey Mattel, can we get some more Ava DuVernay dolls STAT?
Image: Michael Kovac/ Getty Images