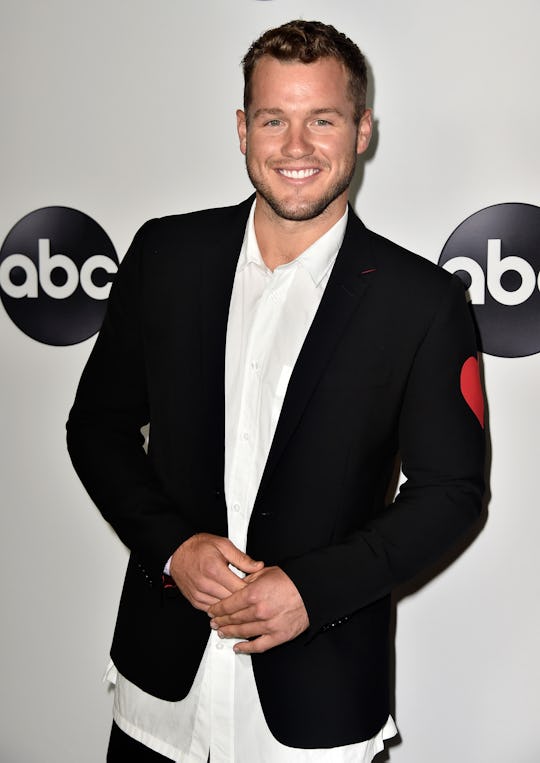 Frazer Harrison/Getty Images Entertainment/Getty Images
Bachelor Nation Is Not Thrilled About The New 'Bachelor'
Attention Bachelor Nation! ABC has chosen your new leading man. Get ready to fall in and out of love with Colton Underwood as he moves through his new list of potential partners. The Bachelor has been announced and fans are feeling a little upset about this season's suitor.
E! News reported that at least six potential men were considered to be the focal point of the Bachelor's 2019 season, among them were Joe Amabile, Colton Underwood, Jason Tartick, and Blake Horstmann. Prior to ABC's official announcement, there was speculation that Underwood would be this year's Bachelor. Franchise expert, Reality Steve pointed to Underwood as his pick for the season, listing the former Bachelorette contestant's character, morals, and lack of a "shady past," as reasons why he would make a good pick in a tweet posted on August 30. Once again, Reality Steve was right.
Underwood is a returning face from Bachelorette Becca Kufrin's season, according to Cosmopolitan, and made waves when fans discovered his previous relationship with gymnast Aly Raisman. He we was sent home after another former contestant, Tia Booth, announced that she still had feelings for Underwood — who she had previously dated as well. Underwood and Booth went on to spend some time together on Bachelor in Paradise, although the rekindled romance was short lived.
Underwood's leading man status was announced live on Tuesday's episode of Good Morning America. As soon as ABC announced the 2019 pick on Twitter, members of Bachelor Nation were quick to share their opinions of Underwood. Suffice it to say, not everyone is as pro-Colton as Reality Steve.
Many people pointed out that Jason Tartick was who the fans were hoping for, but instead they got Underwood.
Some consider Underwood too "boring" to have his own season, while others just got enough of him between his time on the Bachelorette and Bachelor in Paradise.
While he may not be the fan favorite, there are some people on his side. Bachelorette Becca Kufrin explained to E! why she would choose Underwood, namely because of his personality:
I want all of those guys to find somebody like what I found in Garrett but Jason will always have a soft spot in my heart. He just has such an exuberant personality, he's just fun and it's contagious so I would love to watch Jason. I think it'd be such a fun season. He'd go all in on every single date and make every girl feel comfortable. I think he'd be good.
Last week, Bachelor host Chris Harrison shared his opinion of the potential suiters with Entertainment Tonight and while he was good with pretty much all of them, Underwood seemed to be his favorite as well:
If he's single, Colton would be a very interesting Bachelor. We look at a lot of things when picking the Bachelor, and good TV and good story is a lot of it. Colton has all that in spades. here's the, 'Is he ready for this?' angle with Tia, and is that still hanging over him? Obviously, we'll see how that plays out in Paradise.
From a storytelling point of view, Underwood has a lot to offer, according to Harrison:
Then there's the virgin angle. We have this guy who was brought to tears during "Men Tell All" about dealing with this. If he's willing to put that on display as the Bachelor, I would find that fascinating in this day and age. The women having to deal with that -- I think it would be a fascinating story. And that's a lot of what makes a good Bachelor. It's a compelling argument if he's single and willing to do it.
Now that the latest Bachelor has been chosen, it is time to start stocking up on wine and tapas for your viewing party. The fans are in for another crazy ride!