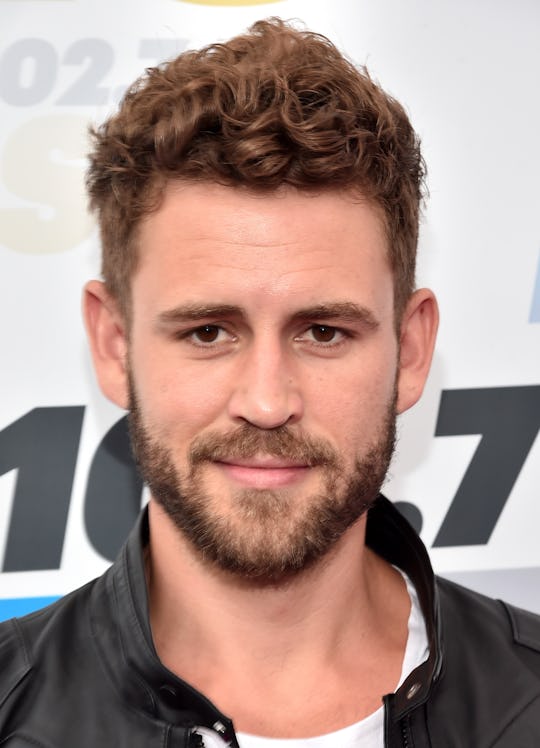 Alberto E. Rodriguez/Getty Images Entertainment/Getty Images
'The Bachelor' Season 21 Contestants Are Here & It's Going To Be An Unforgettable Season
The wait for the next rose is finally over. Well, sort of. We've known for months that former Bachelorette contestant Nick Viall will be the one looking for love this season, but today, just who will be hoping to win Nick's heart was finally made public. The Bachelor Season 21 contestants are here and it's shaping up to be a season to remember already. One of the first women to be ~revealed~ is Elizabeth, who goes by the name of "Liz." According to EOnline.com, Liz is a 29 years old, from Las Vegas, and works as a doula. Hailey, who's 23, is from Vancouver and is a photographer. Not to be outdone by Liz The Doula as the only Liz on this season's roster, Elizabeth S. is a 24-year-old marketing manager from Dallas, Texas.
Jaimi, a 28-year-old chef from New Orleans, will also be vying for Viall's heart this season on The Bachelor. Alexis, who's 23, is an aspiring dolphin trainer from Secaucus, New Jersey. A 29-year-old special education teacher, Vanessa, from Montreal, Quebec, Canada, and Michelle, 24, a food truck owner from LA, will also do their best to charm Viall's heart into casting his final rose in their direction.
Talking candidly about being selected as this Season 21's Bachelor, Viall told Good Morning America that at first, he was a little hesitant to say dive in head first. When he got The Call from producers, Viall remembered:
At first I was like, 'Really? Come on.' It took me a couple of days, I told them I needed to think about it. They didn't ask me too long ago. I didn't have a lot of time to think about it. It's a huge responsibility but obviously an amazing opportunity.
Viall, who's 35 years old, is no stranger to the up-and-down cycle of the show. He'd previously been on The Bachelorette twice — and walked away both times empty handed. Now that he's back for a third time, Viall told Good Morning America that he felt tons of pressure to find The One this time around:
It's a huge responsibility and there's a lot of expectations that comes with it. There's also no guarantees, right? I think everyone knows that you get to be the bachelor and you get to meet 25 at least amazing women, but you just never know if you're going to connect with them. Maybe you really like someone who doesn't feel the same way back… You never know.
Viall is right: You don't ever know what will or won't happen. But now that the cast of The Bachelor has been announced and we know a little bit more about the women hoping to capture a little bit of their own magic this season with Viall, here's hoping things work out for the best. If nothing else, the third time is the charm, right?