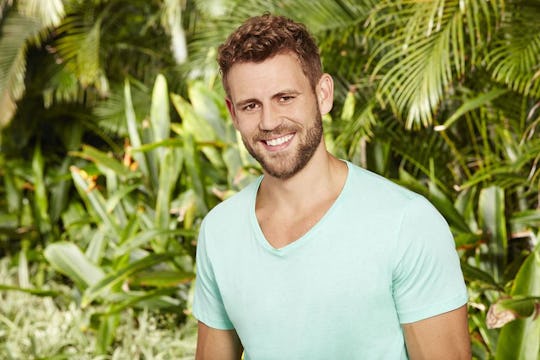 Craig Sjodin/ABC
'The Bachelor' Season 21 Premiere Date Is Here, & Nick Is Ready To Finally Find Love
The person who snags the spot as the newest bachelor or bachelorette is usually a heartbroken contestant from the previous season. If the audience took particular interest in them and their story, then it makes sense for that story to continue in a brand new season – and with a higher chance of that person ending up happy. The upcoming season of The Bachelor did things a little differently by choosing Nick Viall instead of one of the suitors from JoJo Fletcher's season, but Nick's long history with the franchise means there's a lot of anticipation for his season. Luckily The Bachelor Season 21 premiere date is here, and the wait isn't too long.
The new season will be premiering on January 2, which is just two short months away. Nick is always the bridesmaid never the bride when it comes to this show, so a turn in the spotlight might change his romantic luck for the better. After two attempts at winning the heart of a bachelorette, getting right to the end before being broken up with, and then taking an unsuccessful trip to Bachelor in Paradise, Nick will hopefully fare better on a season where everyone is trying to win him over instead.
Nick's history with the franchise will definitely play into his continuing journey on the show. He's come a long way during his involvement with The Bachelor and that's sure to have an effect on how things unfold on his own season. Just look at the press release for it: "After all these years, and all the heartbreak, it's finally Nick's turn to hand out the roses. Will he finally find that love he's craved? He believes in finding love on the series and hopes it is his time now." So many "finally"s!
Nick has gone from love-to-hate-him villain to a guy you can actually root for, turning around his image on the show so successfully that during Season 3 of Bachelor in Paradise many fans were rooting for him to land the Bachelor spot. Fingers crossed all that pressure to finally find love doesn't get to him; if Nick doesn't end up in a relationship at the end of this then he's going to have to (finally) accept that dating on TV was not made for him. But things are apparently going very well after all, with an insider promising Us Weekly that "Nick is finding love – for real."
Maybe, just maybe fourth time's the charm.