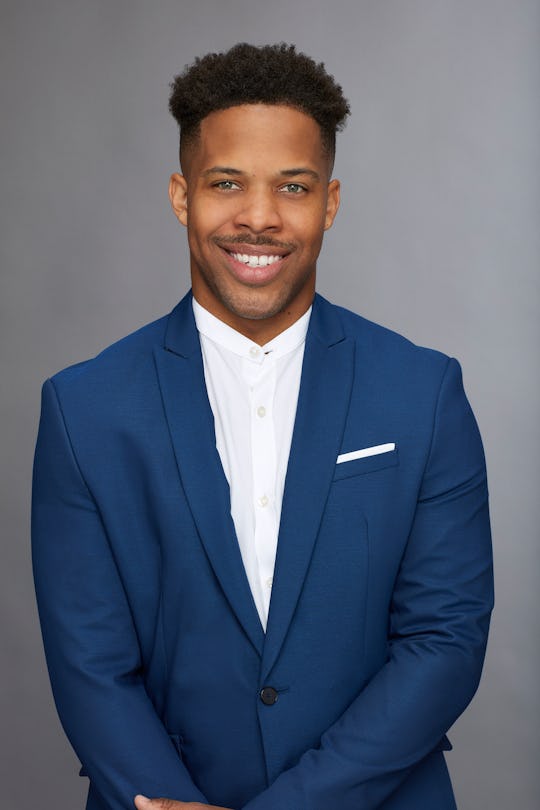 Craig Sjodin/ABC
It's Time To Obsess Over 'The Bachelorette' Wills' Instagram Account
It's 2018, which means social media is more important than ever. More Bachelorette contestants than ever have an Instagram, including Wills. The Bachelorette's Wills's Instagram shows off how much fun he is, but also how excited he is to be on the show.
Wills is a 29-year-old graphic designer from Los Angeles, according to his ABC biography. "Wills was born and raised in Los Angeles, CA. He went to UC Davis and majored in Design," it says. "He loves his job as an Editorial Designer, but not as much as he loves Harry Potter. Wills is hoping to cast an enchanting spell on the Bachelorette!" Indeed, as evidenced in Wills's LinkedIn, he's been a freelance graphic designer since September of last year. Before that? He was a news desk researcher at TMZ. I doubt Wills is on The Bachelorette for a scoop, though, especially because he doesn't work there anymore.
Wills didn't show off his graphic design skills to Becca (yet — that would be a little difficult anyway), but he did show off his love for Harry Potter. Wills actually has a Harry Potter tattoo of "expecto patronus" and called himself a "closet nerd" when he told Becca during the premiere. She, too, is a Potterhead, so she loved it.
While it was reported that Wills's Instagram was deactivated, that's not the case. It appears to be @stillwills, and he may not have a bio other than "🤙🏽🤙🏽🤙🏽" but he is an active poster. There are several Bachelorette related posts, including announcing that he will be on the show. "I went to go buy headphones on my lunch break and ended up on The Bachelorette," the caption reads. Wills hasn't done media interviews as of yet, so I don't know this whole story, but I'm desperate to hear it. Perhaps he was scouted in Los Angeles while in a mall and didn't audition? That would be pretty cool.
Oh, and he definitely had a Bachelorette watch party for the premiere with friends. He showed off the cake:
As well as a photo with people who attended:
"Sending a big thanks to all of you who support me," the caption read. "Last night exceeded expectations, you make it all worthwhile."
Interestingly, Wills has also used his Instagram to publicly, if a bit quietly, to comment on a recent Bachelorette controversy. His fellow Bachelorette contestant Garrett Yrigoyen came under fire for "liking" gross Instagram photos. This led Garrett to delete his existing social media accounts and create a new Instagram. The first post was an apology which, unfortunately, has since been deleted.
Here's what the post read:
"I am sorry to those who I offended, and I also take full responsibility for my "likes" on Instagram that were hurtful and offensive. garrett_yrigs12 was my former Instagram handle and I decided to take it down and start fresh because I have learned an extremely valuable lesson and am taking steps to grow, become more educated, and be a better version of myself," Garrett wrote. "I am not perfect, and I will never be anywhere close, but now I will always be more informed and aware of what I am liking and supporting, not just on Instagram, but in life."
The apology is long, but that's the gist. On the post viewers can see that some comments root for him while others say he is "canceled." Cosmopolitan saw that Wills actually replied to the post with a comment of his own: "Literally one of my closest friends in the house, I love you and lmk if you need anything at all." My heart is bursting. Wills seems like such a nice guy, and his Instagram account is just more evidence of that. I'm looking forward to seeing more photos of his — and his follow count dramatically increasing as well.