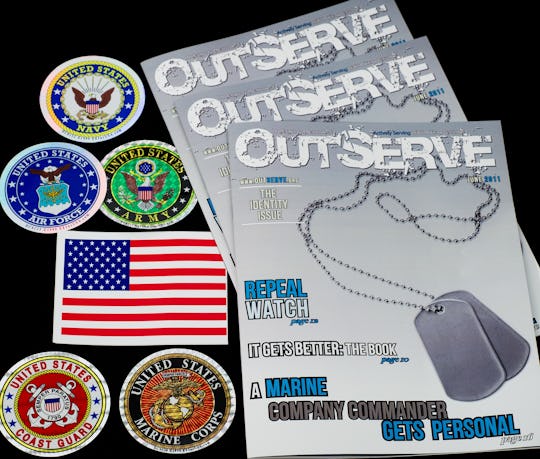 PAUL J. RICHARDS/AFP/Getty Images
The Ban On Transgender People In The Military Will Be Repealed, Pentagon Says
On Thursday afternoon, Secretary of Defense Ash Carter announced that the Pentagon will lift its ban on transgender people serving in the military. "We don't want barriers unrelated to a person's qualification to serve preventing us from recruiting or retaining the soldier, sailor, airman or marine who can best accomplish the mission," Carter said in a press conference. According to CNN, the transgender ban was one of the last barriers to military service in the United States.
The announcement come just short of a year after Carter's statement calling the Defense Department's policies regarding transgender service members "outdated," when the Secretary issued a directive calling for the creation of a working group aimed towards changing the policies and allowing transgender people to serve openly. "[W]e have transgender soldiers, sailors, airmen, and Marines – real, patriotic Americans – who I know are being hurt by an outdated, confusing, inconsistent approach that's contrary to our value of service and individual merit," Carter wrote in July 2015. The change also comes nearly five years after President Obama repealed "Don't Ask, Don't Tell," the law that banned openly gay, lesbian, or bisexual men and women from serving in the military.
Carter referred to the decision on Thursday as "a matter of principle," but beyond the obvious equality issues at play, it just makes more sense for the military to accept anyone who's willing and able to serve: "Although relatively few in number, we're talking about talented and trained Americans who are serving their country with honor and distinction. We want to take the opportunity to retain people whose talent we've invested in and who've proven themselves." Frustrated by dwindling enlistment numbers, the military recently began allowing women in combat roles for the first time, as well.
The National Center for Transgender Equality estimates that over 15,000 transgender people are currently serving in U.S. military, and their inability to serve openly, besides being discriminatory, can lead to issues such as being misgendered on their service records, or difficulty obtaining proper medical coverage through the Veteran's Administration. The American Medical Association takes the official position that "[t]here is no medically valid reason to exclude transgender individuals from service in the military of the United States." According to the Human Rights Campaign, eighteen other countries, including the United Kingdom, Australia, Canada, and Israel, currently allow transgender people to serve openly, and in fact, some of these transgender allies have been fighting side-by-side with American service members for well over a decade.