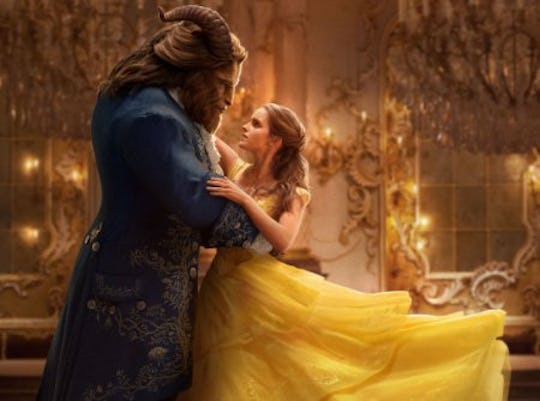 Disney
The 'Beauty And The Beast' Trailer Is Powerful & Will Bring You Back To A Simpler Time
It is a tale as old as time, which means an entirely new generation (and generations past) will get to revel in the new Beauty and the Beast, this time, a live-action version. Set for release March, 17, 2016, the official trailer for Beauty and the Beast has been released, and no matter how old, young, cynical, or excited you are, the moment that familiar music swells, you will be swept back to a story you can't resist but be hooked by.
The trailer, which finally reveals the interaction between Emma Watson's Belle and Dan Stevens' Beast, is anything but weak. The classic music, originally composed by Alan Menken in 1991, creates a backdrop to an updated and live-action version of the story we all know so well. A strong, independent woman (seen as an outcast), who takes the place of her father as the Beast's captive. "[He's] not as terrible as he appears," Mrs. Potts says to Belle, which is certainly not the most comforting thing to hear when you're being held captive against your will, but what follows — as we know — is something much greater than a captor/captive situation. It's a story about being able to love again and see beyond someone's facade.
Throughout the trailer, we see the angered townspeople, led by Gaston, the moving objects that inhabit Beast's magical castle, and of course, the rose petals falling, one by one, to the ground. Will the Beast and Belle be able to stop the curse before the rose is completely bare? If you've been around for the last 16 years, then you know how this ends, but for the sake of #spoilers, we'll keep things vague.
The trailer will instantly transport anyone back to a time where Disney dominated the screens. When the biggest issue was not rewinding your Blockbuster VHS, or worse, paying the late fee. When we didn't have politics to worry about, or anything that was too adult — when we were all innocent to what was beyond the magic castle. For now, we can just enjoy the nostalgia and this movie brings, and for the new viewers, introduce them to a story that will span years and years.