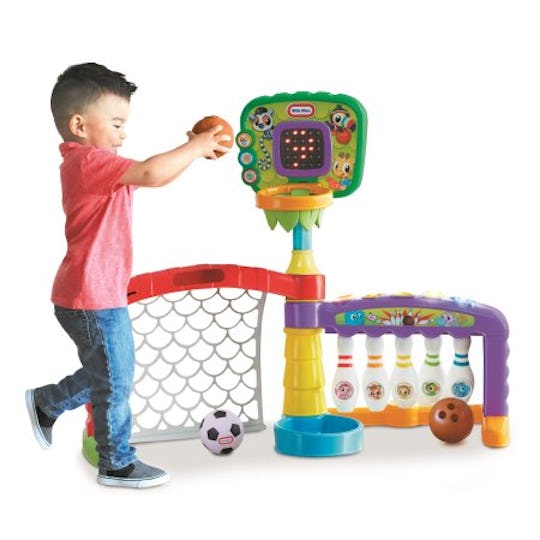 Walmart
The Best 2017 Gifts For Toddlers, So You Can Wrap Up Your Christmas Shopping
There isn't exactly a shortage of options when it comes to buying gifts for toddlers — which can be the exact problem when you're trying to choose something. That's because most toddlers don't quite understand that the holidays involve selecting a special gift or two, so the decision making is often left to you. Of course, you can always rely on books and puzzles which are a no-fail option for little ones. But if you need some help selecting a certain something amongst the overwhelming number of options, then I've got you covered with the best 2017 gifts for toddlers.
Whether you are looking for a blast from your childhood past with a retro Fisher-Price toy, seeking to build your kid's language knowledge, or simply hoping to buy yourself some time with an activity center, then there is a gift for you. I've even included a cuddly stuffed animal that will not only make your little one smile, but help put food in the bellies of kids in need. And that's a cause worth supporting in my book.
Ready to get started? Break out your paper and pen because buying gifts for a toddler means you get to do the choosing — which is about as much control as you'll see all year with a little one whose learning to exercise their negotiating skills. Relish it.