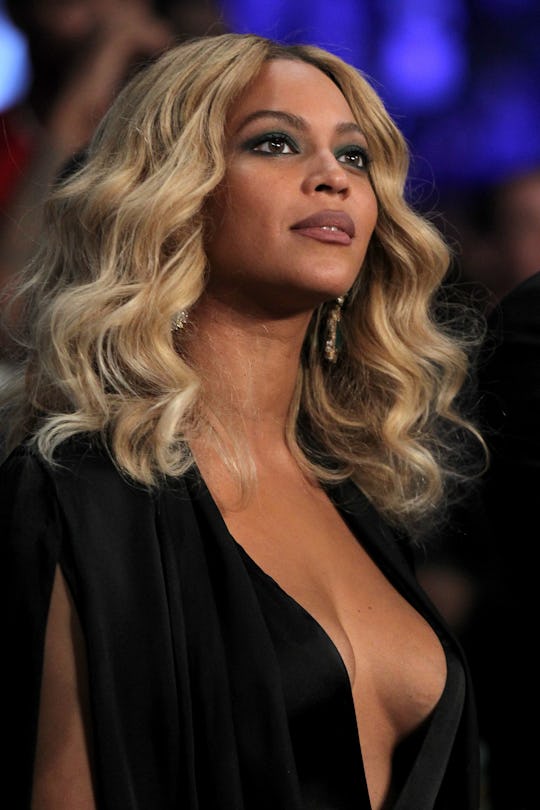 Isaac Brekken/Getty Images Entertainment
The Best Beyonce "Formation" Memes Remind Fans Why She's The Queen
The secret sauce to musical success these days is pretty simple: just add a little Beyoncé to it — which must be why the best "Formation" memes taking the Internet by storm have been so good. Anything made by Queen Bey is automatically touched by gold, but "Formation" — her newest song and video — has lit up the internet more than I thought possible. Not only does it feature mini-Bey, Blue Ivy, but it's been called "unapologetically black," feminist, and full of power. Since the whole world is hoping Beyoncé will sing "Formation" at Super Bowl tonight (and she did), here are some of the best "Formation" memes around the web inspired by the song.
The instant, polarizing classic has been applauded by John Legend, Chrissy Teigen, Kendall Jenner, Gabrielle Union, JoJo, Laverne Cox, Kevin McHale, and... well, you know, the rest of the world. After the song's release, The New York Times called Beyoncé an entertainer and activist, praising her for bringing up racism and police violence only a day before her Super Bowl halftime performance. By getting on board with Black Lives Matter and then performing on one of the most widely-broadcasted stages out there, she's making a pretty powerful statement.
It's going to be real — but until then, I'll make due with these memes.
The Struggle Is Real
Well.
Like Mother, Like Daughter
The Unavoidable Red Lobster Meme
We've All Been There
The Queen has spoken. And so has the Internet.