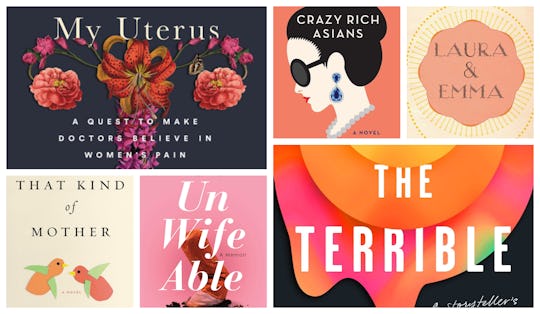 The Best Books We Read In The First Half Of 2018
It was a very good year for books with "Mother," or "Motherhood," or some variant thereof in the title (following the surge, circa 2016, in books with "Girls" in the title). But which of the many dazzling new books on shelves are worth reading? As moms, we are generally too tired to read every new book or every buzzy book, and we are certainly too tired to pretend we wish to read George Saunders, so this list is all about what we ACTUALLY liked. Having trawled our GoodReads lists in search of the best books we read so far in 2018, we think you'll find there are some real goodies on here.
At least two books on the list offer a cursory or ongoing glance back at Princess Diana (interesting!), one series has become a movie in the time since it was first published, and the fiction and nonfiction works below generally all offer a window into our forever see-sawing emotions ( fear! love!). They are the books that we obsessively photographed and stored in our camera rolls; that we screen-capped in our Kindle apps, and posted in our Instagram stories with passages underlined in a thick, messy, finger swipe, convinced at the time that everyone we knew needed to see and understand the moment we had just passed through in our minds.
Please enjoy. (And then tell us about it.) — Romper's editorial team.