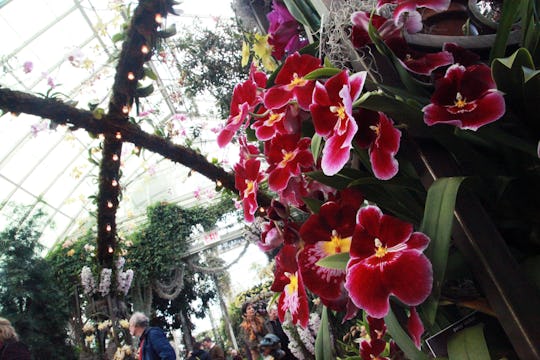 Astrid Stawiarz/Getty Images Entertainment/Getty Images
Here Are The Best Botanical Gardens In New York So You Can Plan Your Spring Trip
When people think of New York, they mostly think of our monuments — the Empire State Building, Statue of Liberty, the Staten Island Ferry and even the Freedom Tower and Wall Street are the beacons of our fine state. However, we are not merely the brick and stone representations of commerce and transportation. Our state is thriving with activity from Oswego to Riverhead to Plattsburgh. One of my favorite excursions is to visit the various botanical gardens that dot the landscape and welcome tourists to stop and smell the roses. The best botanical gardens in New York can be found from the most rural to the most densely populated areas of our fine state, and they are seriously worth the trip.
Botanical gardens are a respite from the everyday rigors of life. Teeming with flora and vegetation, these institutions offer a myriad of educational and recreational opportunities that delight visitors — often year-round. The best botanical gardens in New York are so different from one another, and yet all have an eye toward conservation, which is amazing in and of itself. For instance, the Brooklyn Botanic Garden offers urban beekeeping courses to encourage people to build more colonies in unexpected areas and help with the massive bee extinction problem.
But whether you're looking to learn, or you're on the hunt for a relaxing way to spend an afternoon, there's a garden to suit your whims within driving distance in New York.