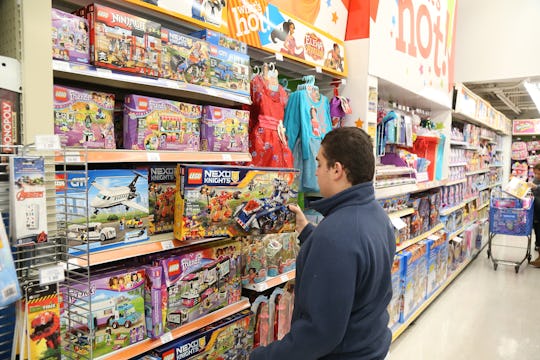 Bennett Raglin/Getty Images Entertainment/Getty Images
The Best Cyber Monday 2017 Toy Sales To Make Your Kids & Your Wallets Happy
Holiday shopping for kids can be stressful, but with the convenience of online shopping, finding the perfect toy can be easier than ever. And if you are looking for a great deal, but are trying to avoid the craziness of Black Friday, you can do all your toy shopping online on Cyber Monday. Retailers are offerings some great deals, so here are some of the best Cyber Monday 2017 toy sales that will keep your kids and your wallets happy.
Cyber Monday, the Monday after Thanksgiving, was originally meant to boost online sales for retailers, but in recent years, more parents are waiting until Cyber Monday to take advantage of these great deals without the hassle of waiting in long lines. And with some retailers offering free shipping, Cyber Monday can be a bit of a no-brainer.
Some of the most popular online toy retailers, like Toys "R" Us, Amazon, and Target, all have great Cyber Monday deals that are sure to save you a pretty penny so you can feel good about all your holiday shopping. The best part is, you can shop from the convenience of your phone or laptop and be done with your shopping in no time. There are tons of great toys on sale for kids of all ages, so here are some of the best sales this year.