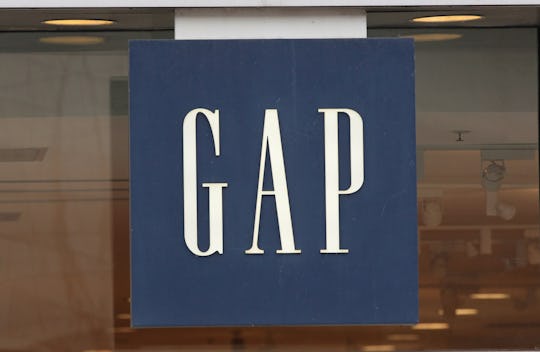 Scott Olson/Getty Images News/Getty Images
There Are So Many Summer Goods Majorly Discounted At Gap RN (Like $14 Slides)
If you need another reason to celebrate this weekend, then look no further than your nearest Gap store. With Gap's Father's Day sale, you can score some serious deals for just about anybody in your family. But the offer wraps up soon, so you may want to make any purchases quickly.
At this time, everything online at the Gap is 50, 40, or 30 percent off, and you can get an extra 10 percent off with code GETMORE. This can lead to some pretty great savings on everything from new summertime clothes to their classic denim selection. But because the offer stops at the end of day tomorrow, you don't have a ton of time to make your purchases.
Whether you're looking to grab some last-minute goods for dad, or you need a little refresh on your own wardrobe, these deals are pretty perfect. Plenty of adorable stuff for kids is on deep discount, too, so you can stock up on summer duds for your tot as well. Oh, and I've gone ahead and figured out the prices with the additional 10 percent off, so you can see the true cost immediately. (You're welcome.)
Although the brand has faced some increased competition in recent years, it's still a classic and beloved store for many shoppers. "Gap is a truly iconic brand that is loved by its customers across the globe," said Neil Fiske, the new president and CEO of the Gap brand in an official press release. Maybe this sale will give you a good reason to shop this mall store mainstay again.