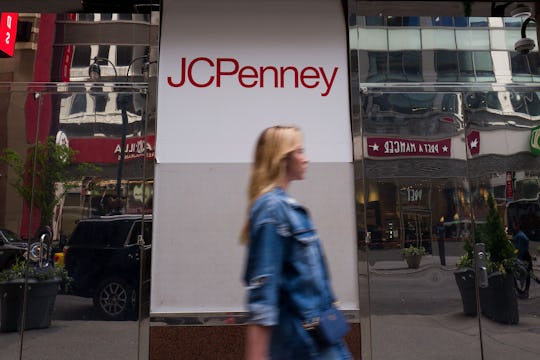 Drew Angerer/Getty Images News/Getty Images
JCPenney's Holiday Sale Includes Sweaters, Scarves, Vests, & More For Just $15
Hitting up the holiday sales can help you save some serious cash, but sometimes the giant sales can be overwhelming. With hundreds of items on hand, you may not feel like sifting through everything to find the best buys. In this case, knowing the best deals at the JCPenny holiday sale in advance can save you serious time and cash. These sales are massive, and they affect an almost countless number of items.
Gloves, scarves, kitchen equipment, accessories, and gadgets alike are all on sale at JCPenny in the days leading up to the holidays. Whether you're shopping for others or yourself, these deals are difficult to pass up. Tons of clothing and accessories from name brand designers are available for half off or more. In fact, it's an especially good time to stock up on winter gear, because sweaters, vests, and other cold-weather necessities are all on sale. Basically, it's impossible to pass these deals by.
If you're pressed for time, then this list can point you toward the best deals at JCPenny. These finds will help you make the most of your shopping time and budget. It just might be the best holiday sale you get this year, all thanks to the discounts at the most low-key of major retailers.