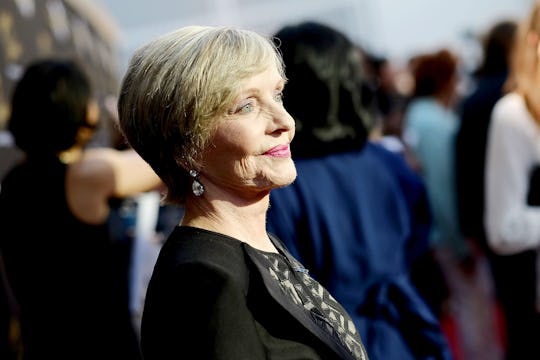 Mike Windle/Getty Images Entertainment/Getty Images
The Best Florence Henderson Quotes That Honor The Actress' Spirit
Beloved Brady Bunch actress Florence Henderson passed away in a Los Angeles hospital on Thursday evening, surrounded by loved ones, at age 82. The actress was an inspiration for many, and she broke several barriers during her time in show business. With many fans mourning her death, here are a few of the best Florence Henderson quotes to help get you through the unexpected loss.
Henderson started her acting career young, and by age 18, she was already acting on Broadway. Two years after that, she was starring in "Fanny," delivering over 1,000 performances on Broadway, according to NBC. Soon after, she was on TV as part of NBC's Today show, and by 1969, she had joined The Brady Bunch, where she played the mother of six children in a blended family. Considering that an entire generation grew up with her fictional family, it's not surprising that many viewers felt especially close to the TV matriarch.
"We are all in a state of shock," Kayla Pressman, Henderson's manager, told CNN on Friday morning. The actress had been healthy and well, and had just recently cheered on her Brady Bunch costar, Maureen McCormick, on Dancing with the Stars. Romper reached out to Henderson's representation for statement.
To celebrate Henderson's life and always-applicable wisdom, here are a few of the best quotes fans can remember Henderson by.
On Living Life With No Regrets
"I firmly believe ... you have to cherish your past," Henderson told U.S. 1 in 2012. "If you did it, it's part of you. I would be foolish to ignore that or go, 'I wish I'd never done it, I hate it.'"
On How She Would Like To Be Remembered
According to The New York Times, Henderson knew how she wanted fans to look back on her life, saying in one 1999 interview:
Probably as someone who survived for a long time in a very tough business and, hopefully, managed to retain a sense of humanity.
On Living Without Fear Of Judgment
"I think no matter how old you are — and I am pretty up there in terms of numbers — I think you should do whatever makes you happy," Henderson told The New York Post in February. "If you want to wear long hair or wear that dress, as long as you're not hurting yourself or anybody else, I say do it. If you want to go out and have a romantic sexy affair, do it."
That's a message Henderson stood by for decades. "You have to acknowledge your truth and not let society dictate how you think," she told The Palm Beach Post in 2004.
On Her Family
For any moms who think Carol Brady was an impossible parental role model to follow, don't worry — Henderson didn't parent like Brady, either.
"Sometimes my kids would say to me, you know, how come you don't scream at those kids on television like you do us?" Henderson told NPR in 2014. "I said because they're not my real kids and you are and I want you to turn out to be wonderful human beings - and they have. I have four of the most incredible children. And I have five grandchildren."
Admittedly, though, Henderson felt like a mother to her Brady Bunch children, as well. "We spent so many hours together with the kids, and I sort of became like a second mother to them," she told People in 2015. "We all just kind of loved each other."
On Being Courageous
After Henderson's husband, John Kappas, passed away in 2002, it took her a while to start dating again. Speaking to USA Today in 2004, she said:
It takes a lot of courage to be happy, but I've got courage, so I think I will be happy again.
Henderson's loss hit a whole generation pretty hard — but she passed away among family and friends, and left a huge legacy behind. The fictional Carol Brady may have played a hand in raising kids across the country, but Henderson's real-life wit and wisdom were what made her truly resonate with fans.