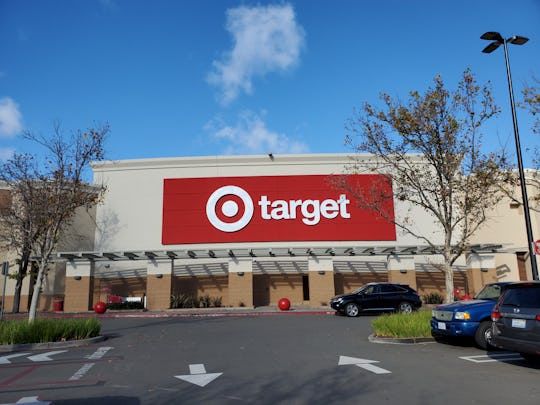 Smith Collection/Gado/Archive Photos/Getty Images
Help Out A New Mom By Stocking Her Freezer With These Frozen Meals From Target
In the first few weeks after giving birth, eating a decent meal seems like a far-off dream for many parents. Thankfully, frozen and ready-to-prepare meals have come a long way in recent years, with stores like Target leading the charge. And the best frozen meals at Target can be whipped up with almost no effort, and they are as delicious as they are fast.
The best part is that while all the usual suspects are present — Stouffer's, Marie Callender's, and the like — Target also has their own Archer Farms and Market Pantry branded meals, that are not only tasty, but inexpensive. Buying prepared meals can really add up after a while, but not at Target. If you add one of their pre-mixed, dressing-included salads, you honestly have a very well-rounded meal.
And really, no one is going to judge new parents if you have a few nights of taquitos and hot pretzels for dinner, because parenting is hard, and taquitos are delicious. (Pro tip: if you got an air fryer for Christmas, they make frozen taquitos taste like the real deal. Just spray them with some cooking oil and set it to 400F for about eight minutes, turning them halfway through. Absolute heaven.) But if you're wanting to fill up your freezer before your baby comes or if you're hoping to take a new mom something delicious for dinner, these are some really great options.