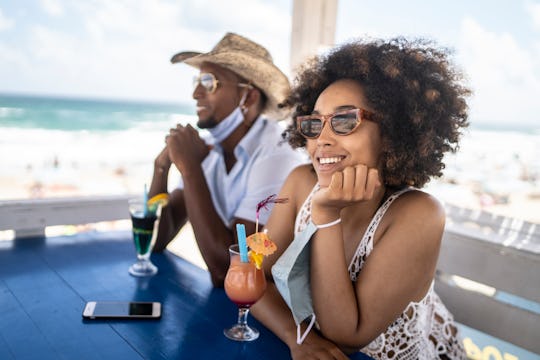 Vladimir Vladimirov/E+/Getty Images
These 15 Non-Alcoholic Spirits Will Make Some Seriously Amazing Mocktails
Sometimes, you want to feel like you're having a cocktail but you don't want an actual buzz (or hangover). You can always make yourself a mocktail, but since many mixers can be overly sweet, it's nice to have some non-alcoholic spirits on hand to help balance out the flavor (and give you the cocktail taste). With everything from non-alcoholic gin to whiskey, there are a lot more options than you might realize.
A non-alcoholic spirit should be more than just another mixer, it should actually taste good and create a drink that either emulates a traditional cocktail or is something equally as delicious but totally unique. A knock-off, watered down version of a traditional spirit isn't doing anyone any favors. It's a hard line to walk for brands, but there are plenty that know how to do it well.
Whether you're in the mood for a refreshing mojito, a creamy coffee liqueur, or a traditional whiskey sour, you can have it without the alcohol. If you're one who likes to experiment with flavors, there are some delightful non-alcoholic spirits that are less traditional you can play around with (like, raspberry gin). Since finding a brand of non-alcoholic spirits can be tough, here are some great options that will have you whipping up some seriously delicious mocktails.
We only include products that have been independently selected by Romper's editorial team. However, we may receive a portion of sales if you purchase a product through a link in this article.