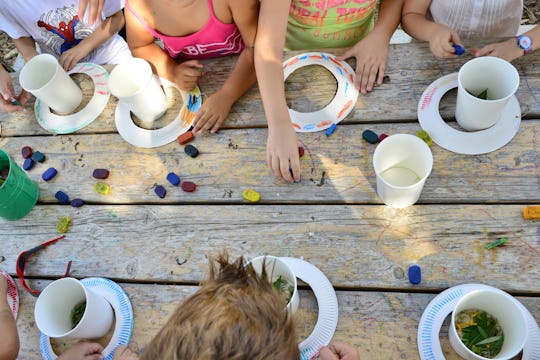 PhotoeffectbyMarcha/Fotolia
The Best Summer Camp For Your Child, Based On Their Astrological Sign
With thousands of super-specialized kid's camps out there, it can be tough to know what to sign them up for. I mean, arts and crafts? Space Camp? Computer programming? Or would they rather make friends at a traditional ring-around-the-campfire retreat? Unfortunately, you can't always bank on your child pointing you in the right direction, because they don't always know what they'll like, either. But choosing a summer camp based on your kid's astrological sign? That might work.
Astrology can be a real mind-opener. "A child's not going to say, I really want to learn how to cook," says astrologer Laura Boone, who writes a monthly column for Swaay. "There might be kids who never in a million years thought they would like something like that, but you get them to try it because of their sun sign, and all of a sudden, they've got something special and new they love."
Knowing your child's sun sign, and what the stars say about their budding personality, can help you think outside the box when it comes to summer activities, Boone tells Romper. And really, what's more satisfying than introducing your son or daughter to a new passion, and potentially, a source of lifelong wonder and joy? Here are the best summer camps for your child, based on their astrological sign, so you can help them have a summer they'll never forget.