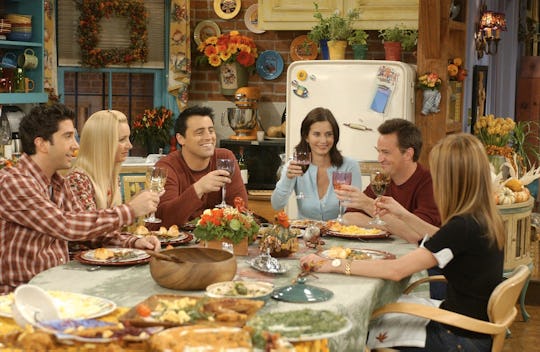 The Best Thanksgiving Dishes From TV & How To Recreate Them For Your Feast
Where would we be without the Thanksgiving episodes of our favorite shows? Aside from the whacky antics that ensue before the big meal and around the table, shows like Friends and How I Met You Mother have introduced us to some of the most creative — and pretty out there — Thanksgiving dishes on television.
The characters are so passionate and committed to their Turkey Day creations, that sometimes they cannot see how terribly bizarre the dish is until everyone at the table is fighting to hold back making the universal puke face. Out of love, their friends will give the food a try and many times, to their surprise, it's actually pretty good. 
These interesting takes on traditional Thanksgiving food have caught the attention of fans for years, inspiring them to recreate the memorable dishes from their favorite shows. In case you need refreshing on Ross's epic sandwich meltdown or Barney Stinson's Thanksgiving martini, we've got you covered. If you're looking for a way to add some fun to your meal, look no further than these recipes inspired by some classic Thanksgiving episodes.