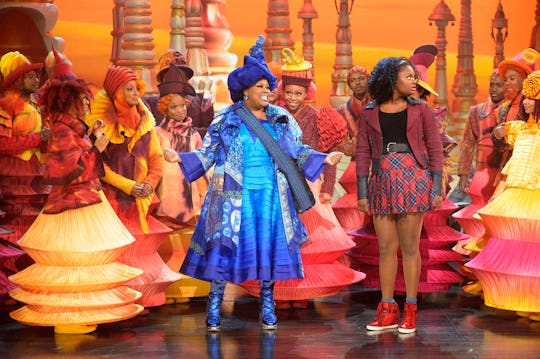 The Best Tweets From 'The Wiz Live!' That Perfectly Sum Up The Magical Evening
If you aren't watching The Wiz Live, then you are missing out on one magical evening.Trust me — I'm essentially a citizen of the Emerald City. But one way to keep up with NBC's live performance is to follow tweets from The Wiz Live. As with any live show — or, any show in general — viewers took to social media to share their thoughts on the revival of Charlie Small's 1975 musical. And, overall, people seem pretty pleased with Dorothy and her adventure-loving friends.
Of course, social media posts are not without their flaws. Prior to the airing, many Twitter users shared their "disgust" over The Wiz Live! being "racist" for casting only black actors. Of course, a quick Google search shows that that an all black cast is what makes The Wiz, well, The Wiz.
Confused Twitter handles aside, many people praised the performance, which is the third NBC live special. Previous revivals include Peter Pan in 2014 and The Sound of Music in 2013. Though the ratings have yet to come in, Twitter followers feel The Wiz Live! has already surpassed these prior musicals. And these tweets will show you why.