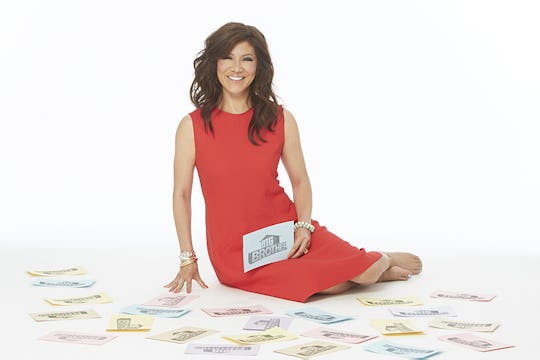 Bill Inoshita/CBS
The 'Big Brother 18' Houseguests Are Here, So Get Ready To Expect The Unexpected
One of the biggest moments of the summer — for TV fans, at least — is the day that the Big Brother houseguests names are revealed. Once the name is revealed, the summer officially begins, and we can finally start to expect the unexpected. What will the producers of the show have in store for the houseguests this season? Who will be the puppet master, and which contestants will fall into the inevitable — and widely loathed — floater title? Well, the Big Brother 18 houseguests are here, so consider this round-up your first look at what we can expect when expecting the unexpected. Did that make sense?
We already know that this season of Big Brother is going to look — actually, feel — a bit different this season. Photos were released of the Big Brother 18 house, and it appears the humble abode has taken an international theme. One of the most unique rooms of the house is the bathroom, which will feature a sand floor. Yes, the Big Brother bathroom is essentially a giant litter box. Should make for interesting bathroom plotting on Camera 4, right?
Without further ado, here is a round-up of the Big Brother 18 houseguests. Start casting your early predictions now, before your favorite falls victim to the dreaded first-houseguest-eliminated.
Bronte D'Acquisto
Bronte is a 26-year-old student from Denver, Colorado. She states that her life motto is "be willing to do what it takes," which will certainly come in handy inside the house.
Paulie Calafiore
Does Paulie look familiar? Well, that's because he is Cody Calafiore's (Big Brother 16) brother. Paulie is a DJ from Howell, New Jersey, making him DJ Paulie C. I'll let you be the judge of that.
Zakiyah Everette
Zakiya is a 24-year-old preschool teacher from Charlotte, North Carolina. Her motto in life is "YOLO," except she had the decency to spell it out as "You only live once."
Glenn Garcia
Glenn, 50, is from the Bronx, New York, and is a father. He describes himself as "small, big, and great."
Natalie Negrotti
Natalie is a 26-year-old event coordinator from New Jersey, although originally from Venezuela. One of her favorite things to do is to look "at puppy videos on Instagram and online."
Victor Arroyo
Victor is 25, a gym manager from Slidell, Louisiana, and according to him, "smart, sexy, and fit." My guess is confident, too!
Brigette Dunning
Brigette, 24, is from California, and is a traveling nurse. Her life motto is "follow your heart."
Jozea Flores
Jozea, 25 years old, currently lives in Los Angeles as a make-up artist. His life motto is "If you can't trust the ground you live on and take all the risks in the world there is to take, you should have no problem achieving your goals."
Tiffany Rousso
Tiffany Rousso probably also looks familiar. She's 32 years old, from Florida... and is Vanessa Rousso's (Big Brother 17) sister. No word on if she has the same penchant for beanies as her sister.
Corey Brooks
This Dallas native is 25 years old, a baseball coach, and quotes the famous Forrest Gump chocolate line as his life motto.
Michelle Meyer
Michelle, a 23-year-old from Washington Township, Michigan, says her life motto is "'Be underestimated.' I want to be smarter than people think I am, stronger than people think I am, etc. It gives you the upper hand!" Sounds like Nicole 2.0.
Paul Abrahamian
The 23-year-old from Tarzana, California, is a clothing designer who considers himself "honest, spontaneous, and energetic."
Who will win out of these 12 contenders? And who are the other contestants that are possibly going to round out the usual 16?