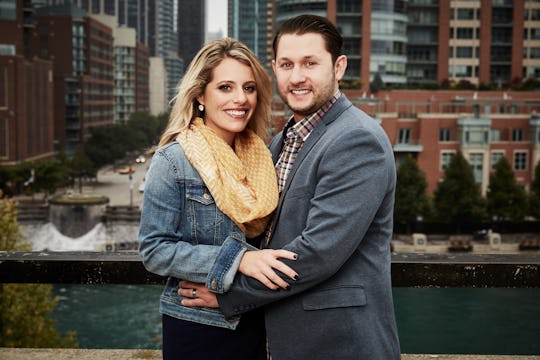 Karolina Wojtasik/Lifetime
These Couples Are Joining 'Married At First Sight: Happily Ever After'
There will be two spinoffs of Married at First Sight premiering on Lifetime this fall. Married at First Sight: Honeymoon Island will collect past single contestants to see if they might hit it off on an island vacation; think of it as Lifetime's answer to Bachelor in Paradise. The other spinoff continues to explore the relationships started on the original series. And the cast of Married at First Sight: Happily Ever After will prepare you for the upcoming show.
Married at First Sight: Happily Ever After premieres on Oct. 30 on Lifetime, and it will follow three couples viewers already know well. You might remember Season 6's Shawniece Jackson and Jephte Pierre, who will be dealing with a whole new challenge in their lives together — as will Ashley Petta and Anthony D'Amico from Season 5. Though Deadline reported that Happily Ever After revolves around three couples, the third remains a mystery for the moment.
These couples were strangers when they said their vows back on Married at First Sight, and they chose to stay together after their stint on the show was over. But relationships are ever-evolving, and they're going to have to continue to try and make it work. When this spinoff sequel debuts, fans can see them do just that.