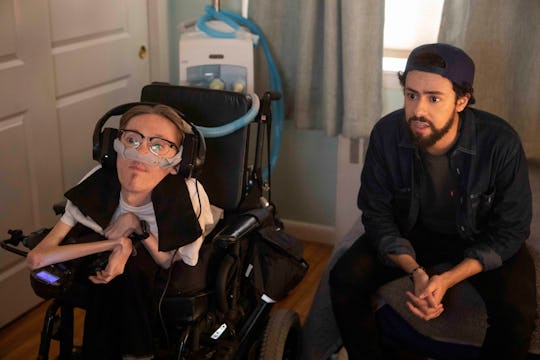 Craig Blankenhorn/Hulu
Hulu's New Series 'Ramy' Features A Refreshingly Diverse Cast
Hulu's new original series, Ramy, is bringing a unique New Jersey story to life. The dramedy explores the trials and tribulations of an Egyptian Muslim immigrant living in America, and how he tries to balance his identity, faith, and culture in the modern American world he lives in. The cast of Ramy features a diverse group of actors, including some you may have seen before. Here's the low-down on all the faces you'll see on Hulu's latest venture.
Ramy — which hits Hulu on Apr. 19 — is loosely based on the real-life experiences of actor and comedian Ramy Youssef, who plays the titular role on the series. The show tells the story of the Hassan family — a Muslim family that immigrated to America from Egypt — and their son, Ramy, who ends up on a spiritual journey, trying to find his purpose, while navigating life in his politically divided New Jersey neighborhood.
In a trailer, you can see that Ramy offers a refreshing look at the life of a millenial Muslim living in America, and it explores the complex dilemma of being stuck between faith-based morality and the shiny new culture of living in the moment.
Now that you know what Ramy's all about, here's a breakdown of the show's amazing cast: