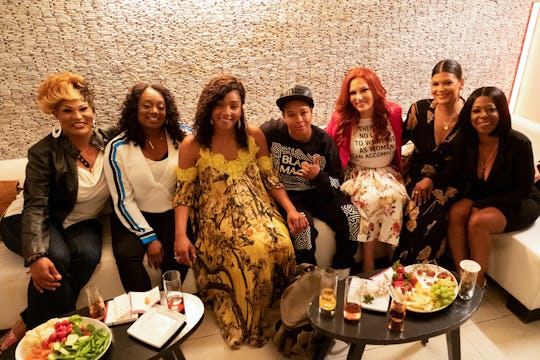 Beth Dubber/Netflix
You Know Who's *Actually* Highlighting Diverse Voices In Comedy? Tiffany Haddish
From executive producer Wanda Sykes, whose own Netflix special dropped earlier this year, comes a six-part standup series hosted (and also executive produced) by Girls Trip star Tiffany Haddish. Haddish found her own success on Netflix voicing the titular toucan in the animated series Tuca & Bertie. But for her next act, she's gathered together six of her favorite underrated comics for a breakout series of her own. The cast of Tiffany Haddish Presents: They Ready ranges from one of her The Last O.G. staff writers to a Wayans niece, but they all share in Haddish's marginalized comic struggle, which is why she assembled them for this particular project.
"Literally, when I met everybody, I was like: 'Don't worry, when I make it, I'm gonna come back and get you and we're going to the top,'" Haddish told the Los Angeles Times in a roundtable interview with her fellow Season 1 comics. "'I don't know what, but I'm going to put you on something.'"
This project, she says, is that promise coming to fruition, and she hopes that in subsequent seasons, she can amplify even more underrepresented voices. "I know at least 40 comedians that I think are legends in their own right, but the world doesn't know about them yet," she adds.
In the meantime, here's everything you need to know about this season's comics.