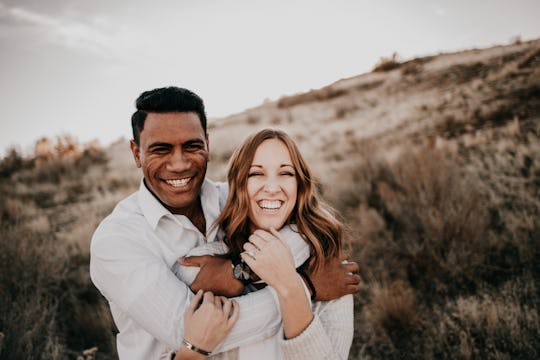 Megan Betteridge/Shutterstock
The Chinese Zodiac Sign Most Likely To Be Your Soulmate, Based On Your Sign
In a world of roughly seven billion people, the idea that there's just one person who's absolutely perfect for you out there is both wonderfully romantic and incredibly daunting. Who could blame you for wanting to improve your odds of finding your soulmate a bit? Chinese zodiac signs are one fun and fascinating way to narrow down your search.
The Chinese zodiac has been around for thousands of years, according to Time. And while you may only know the animal that represents the year you were born, it actually goes much deeper than that. Everyone actually has four signs — one for the hour, day, month, and year of your birth. Psychic Science explained that these are called the Four Pillars of Destiny. I spoke with Lydia Nitya Griffith, a Feng Shui consultant and master Chinese astrologer, who explained that it makes more sense to compare day signs when you're looking at compatibility. You can figure out your Four Pillars using a calculator like this one, and you can scope out your potential soulmate's sign if you know the time and date they were born.
Here are the 12 signs of the Chinese zodiac, and the sign which gives each of them a great shot at finding happily ever after.