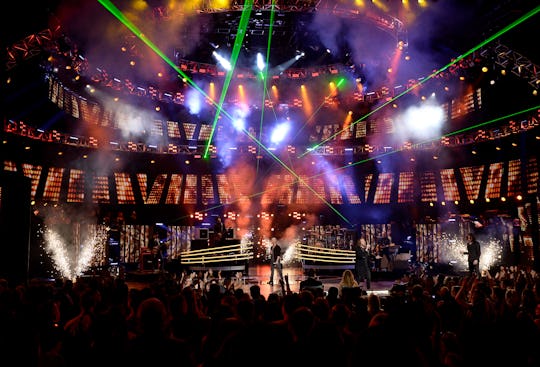 Kevork Djansezian/Getty Images Entertainment/Getty Images
The David Bowie Tribute On The 'American Idol' Finale Was Perfectly Done
There were a lot of nostalgic moments that came with the American Idol finale, but one of the most touching and honoring of them all was the David Bowie tribute on the American Idol finale. On the Idol finale, five of the former American Idol winners reunited on stage to sing a medley of some of Bowie's hit songs, and it was a great way to pay honor to such a significant force in the music industry.
On Thursday's final show, Phillip Phillips, Nick Fradiani, Lee DeWyze, David Cook, and Kris Allen took to the stage to really honor Bowie and the legend he left behind. In January 2016, Bowie died of liver cancer after an 18 month battle with the disease. His death shocked many, as he had not been forthcoming with his diagnosis. Many award shows that followed his death honored his legacy during in memoriam segments among other things. So, it was only natural that Idol also paid homage to his music as well.
The five former winners performed a few of Bowie's best songs. Among the picks were "Starman," "Rebel Rebel," and "The Jean Genie." They all played the guitar and took turns singing parts of the songs, truly making it a collaborative effort between all of them.
Unlike other tributes to David Bowie, I have to commend Idol for putting forth a tribute that was energetic and spirited, much like Bowie's own performances. It feels like an even greater honor to represent his music with as much gusto as he put forth, rather than leave it lingering in the air with tragedy.